How AliExpress works during the Coronavirus Outbreak. How to make an order on AliExpress during the Coronavirus Outbreak. Is it safe to receive a letter or a package from China?
As soon as China encountered this sudden epidemic situation, AliExpress promptly made adjustments to operations in order to protect buyers and sellers interests.
The AliExpress platform has extended the Chinese New Year celebration until February 18. If the buyer paid for an order, but the goods have not been sent off, the buyer may cancel the order by contacting the seller or AliExpress support services. The reason for the cancellation order should be specified in the section, "Other reasons."
Impact of COVID-19 on Logistics During Aliexpress Sale
Personal Protective Equipment / Aliexpress / Сoronavirus Shop through a wide selection of Personal Protective Equipment at Aliexpress.com. Get full protection for full security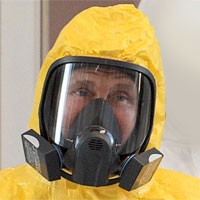 Updated March 14, 2020 95% of Chinese companies return to work
Delivery of Goods from AliExpress during the coronavirus period.
Most companies and courier services in China will not work until February 10. The AliExpress platform optimizes the supply chain, redirecting the flow of goods according to the adverse situation on the domestic market. If the goods are located in foreign warehouses (such as in Russia, Spain, Italy, Poland and the USA), there will be no delivery delay.
AliExpress does its best to stabilize the platform flow.
There are grand marketing events and game play planned throughout this year.
Alibaba company and its partners have donate millions of yuan to fight the coronavirus. Alibaba has provided medications, medical vehicles, food products for the provinces affected by the epidemic of the virus. The Charity Fund of Jack Ma ( the founder of Alibaba company) donated one hundred million yuan to support Coronavirus research and vaccine development.
China is a powerful country. Thanks to mutual efforts the epidemic of the virus will be defeated soon.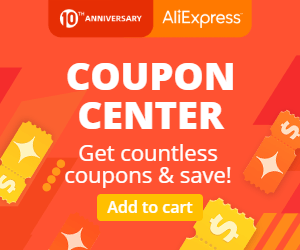 How to make an order on AliExpress during the Coronavirus Outbreak.
1. In order to receive goods the most quickly, choose a shipment from the country you are in.
You can choose the country at the stage of product search.
2. You can use the option "choose the country" on the product page. If there is no such option  on the page, in this case the product is shipped from China.
During the Corona Virus outbreak period, a lot of sellers have the "China" button inactive. It means that the delivery from China is not available at the moment.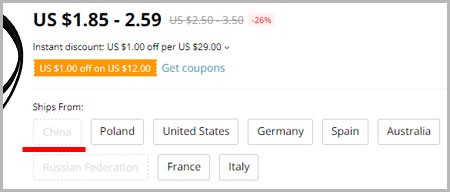 3. Pay attention to the quantity of available goods on the product page. There are delays in the goods supply now, because many factories are closed and also logistics works just as poorly. The more goods in stock, the better it is for the buyer.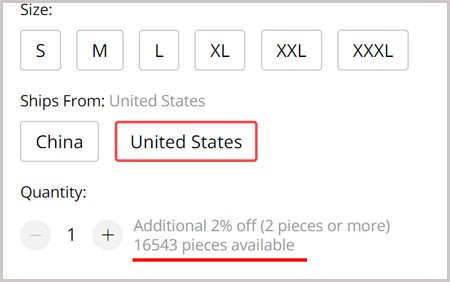 4. Send a message to the seller, asking if he is able to fulfill the order.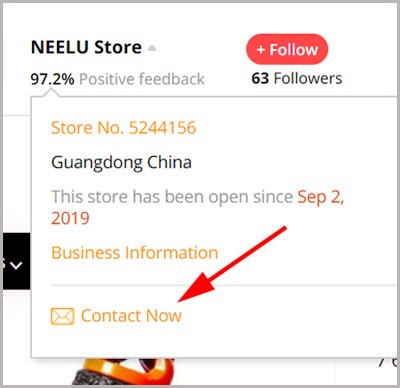 5. Check the sellers location and also his business information. If the seller is located in Wuhan city, then it will be complicated to make purchases in that seller's store.
"Wuhan" in Chinese language looks like this 武汉市.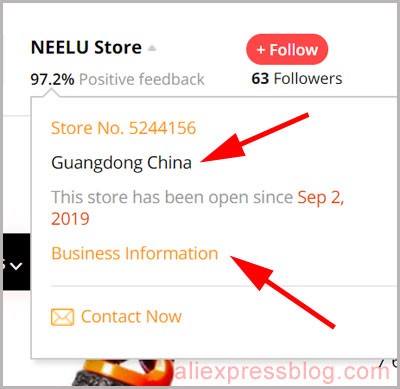 Example of a page that consists a seller's business information with an address in Shenzhen city.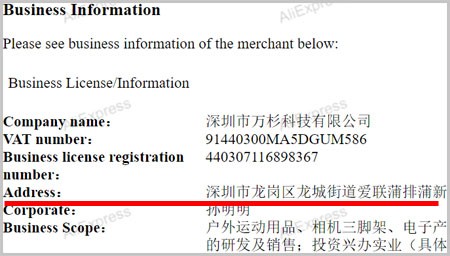 The epicenter of new virus that is known as the Corona Virus is Wuhan city. China government has blocked any access to Wuhan and 16 other cities  in Hubei province. This will help to prevent the further virus spreading.
6. Pay attention to those stores which participate in current sales. Typically, such stores have good supply chains and a large number of items available.
Please, avoid scolding sellers if the delivery of goods is delayed. It is better to simply send a message to your seller, wishing him good health and safety during this frightening time!
Is it safe to receive a letter or a package from China?
The World Health Organization (WHO) said it is safe to receive a letter or a package from China.
"Is it safe to receive a letter or a package from China? A: Yes, it is safe. People receiving packages from China are not at risk of contracting 2019n-CoV. From previous analysis, we know coronaviruses do not survive long on objects, such as letters or packages," WHO tweeted.
Q: Is it safe to receive a letter or a package from China?
A: Yes, it is safe. People receiving packages from China are not at risk of contracting #2019nCoV.
From previous analysis, we know coronaviruses do not survive long on objects, such as letters or packages.#KnowTheFacts pic.twitter.com/RBBqjkd5JQ

— World Health Organization (WHO) (@WHO) February 1, 2020
By the way, the virus needs a carrier (e.g. living creature) to stay alive, so there's no risk to get infected with the coronavirus from a package since it takes several weeks to arrive at its destination.
What may happen with parcels from China at customs during the coronavirus outbreak.
These are typical seller messages which buyers receive during the prolonged Chinese New Year celebration:
"Dear customer, due to the extended Chinese Spring Festival most of our staff are off their duty, so from Jan 19th PT to Feb 18th PT, you may see an extension for the preparation period, cancellation time, dispute time and estimated delivery time of orders. We are trying our best to deliver your order as fast as possible. Appreciate your understanding."
"Please note that there's no evidence indicating packages or their contents carry any risks of virus. If you do not want to receive the order any more, you can request to cancel it on order detail page. As for the unexpected Coronavirus outbreak in China, please refer to the official announcement of WHO and other authorities. And we are paying close attention to the situation and will cooperate with AliExpress platform and relevant authorities."
"Happy Chinese New Year from all of Chinese sellers at AliExpress! It's been a challenging start of year, and we'd like to thank you for being with us. In response to newly announced extension of Chinese New Year holiday and related regulations, please kindly be noted that your order might be shipped with a delay due to the extended holiday (Jan 19th PT-Feb 18th PT). We are sincerely sorry for the inconvenience caused. Should you want to cancel the order, please contact the seller, or our customer service team if you have any questions or concerns."
You can find this message in all orders waiting for shipping.
"Hello, dear buyer, | am sorry that the recent outbreak of new coronavirus in China has affected some regional logistics capabilities and supply chain production. Temporarily cannot be transported normally. After waiting to return to normal, | will ship for you immediately. | hope you can extend the delivery time by 10 days so that we have enough time. Thank you. You need to extend the delivery time manually because the extended delivery time can only be operated by the buyer and the seller
cannot. Thank you very much. As a precaution, | will send the package to you immediately if it returns to normal, thank you for your understanding."
"After opening a dispute, you are generally entitled to 14-day product return period if the dispute fails. In this case, please be aware, you may need to cover the returning shipping fees."
When will I receive my order?
"Due to extended shutdown  experienced by our supply chain and  logistics network, it will take us some time to work through our order backlog. We are  working as quickly as possible to  ship your order to you and apologize for any delays. "
Can I get a full refund if I'd like to cancel my order?
If your order is Not Shipped yet: "- Yes, your order can be canceled and a full refund to your original method of payment will be processed."
When your items are shipped: " – Your order has already been shipped. You can track it here. If you'd like to return the items after you receive them, you could initiate a return from My Account. "
Is it safe to receive packages from China?
"The health and safety of our customers and our staff is of utmost importance to us. According to the US Center for Disease Control & Prevention (US CDC), coronaviruses have low survivability. The risk of the virus spread from products or packages shipped over a period of days/weeks is very low.
There is currently no evidence indicating the coronavirus is transmitted via imported goods. For more information, please visit the US CDC website at https://www.cdc.gov/coronavirus/2019-ncov/index.html "
Stay strong!
Happy Lunar New Year from all of us at AliExpress! 🥳 May all of your shopping wishes come true! 🛍 Please note that there's no evidence indicating packages or their contents carry any risk of spreading Coronavirus. pic.twitter.com/63GN3r2s4a

— AliExpress (@AliExpress_EN) February 2, 2020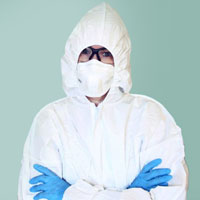 The length of the delay will, of course, depend on how quickly authorities are capable of tackling the virus..Coronavirus Impact on Manufacturing and Shipping from China. This should obviously have an economic impact, at least in the short term. Can you get Coronavirus from AliExpress delivery packages? AliExpress and Coronavirus epidemic situation People receiving packages from China are not at risk of contracting. Are packages from coronavirus-hit China safe to handle? Are packages from China safe from coronavirus?AliExpress urged buyers to cancel orders due to coronavirus. You won't catch coronavirus from packages from China. AliExpress platform has extended the Chinese New Year celebration until February 10. When will aliexpress will be back from holiday. is aliexpress shipping during coronavirus shipment. What Does The Coronavirus Mean For AliExpress