Impact of COVID-19 on Aliexpress logistics. Since the beginning of 2020, more and more countries across the globe shut down their borders and limited transportation and travel to contain the coronavirus (COVID-19) outbreak, thus, creating impediments for international trade and transportation. The pandemic affects almost every dimension of economic activity and individuals globally. As a consequence of the coronavirus outbreak, important supply chains in the logistics and transportation industry are hampered.
Many logistics companies are now experiencing difficulties in delivering goods, especially in Europe. But Aliexpress promises to deal with this situation.
Aliexpress Shipping from Europe
Alibaba is making great efforts to overcome the difficulties of logistics supply. Alibaba Group has undertaken a wide range of business initiatives to support consumers, partners, and merchants as they retool, rebuild and recover during this challenging time.
To provide a reliable and efficient delivery experience for the Festival, AliExpress is working closely with Alibaba Group's logistics arm Cainiao Smart Logistics Network and last-mile logistics partners to significantly shorten cross-border delivery times.
AliExpress – Despite logistics disruptions caused by the COVID-19 pandemic in many markets where it operates, AliExpress, in partnership with Cainiao, continued to invest and upgrade its global logistics infrastructure to enhance its cross-border delivery capabilities and efficiency.
SHOP 11.11 BY CATEGORY
ALIEXPRESS SALE DATES 2021
Delivery of Goods from AliExpress during the coronavirus period.
As the COVID-19 (coronavirus) situation evolves each day, Aliexpress is taking steps to ensure fast and safe delivery of goods, while ensuring that its obligations to customers are met.
A very major part of this is your delivery speed,  if delivery is fast and with proper packing, customers will be satisfied.
Recently, the number of orders in the "Household Products" category has increased on Aliexpress: interior items, lamps, household appliances, tools and other goods. There is a tendency to increase purchases of large furniture.
Aliexpress's Big Sale Action Plan includes a number of measures to ensure that goods are delivered on time.
AliExpress and Cainiao have prepared 300 Charter Cargo Flights to deliver parcels.
To cope with bulk shipments from China, customs in nearly 30 countries around the world have developed special protective action plans. These countries include 12 customs ports in 10 countries, including Brazil, Saudi Arabia, UAE, Turkey, France, Belgium, Spain and Russia. The overtime mode "24 hours on weekdays + work on weekends" is opened to quickly complete the customs clearance procedures for parcels.
The number of goods prepared for shipment in warehouses in China has increased 100 times compared to last year. The volume of stocks of goods in foreign warehouses has tripled compared to the period of promotion 828.
Aliexpress will make it easier to return the item you ordered.
On October 28, the world's first large warehouse for oversized goods was opened in Foshan, China. Worldwide consumers can place orders for bulky and fragile furniture, headlights, bathtubs and other Chinese home building materials with one click. The goods can be dispatched as soon as possible after they have been placed in the warehouse. Consolidation can also significantly reduce the risk of damage to goods during shipping. There are already large cargo ships in the port, ready to sail at any time.
In addition, AliExpress has urgently upgraded a number of logistics measures to ensure that logistics are not interrupted or slowed down during Double 11.
For small and light goods, AliExpress's smart ordering system will turn regular mail into a continuous line, doubling the delivery speed.
Some sellers' goods, which are in foreign warehouses, can be delivered to Spain, France and Poland within three days, and to other European countries within five to seven days.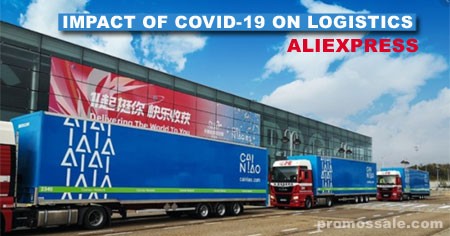 The best time to buy online.
As the pandemic is still ongoing in many countries, people are still buying more online, whether for the safety it provides or due to shuttered stores.. A new generation of consumers has learned to shop online this year and are changing their shopping behavior.
Is it safe to receive a letter or a package from China?
The World Health Organization (WHO) said it is safe to receive a letter or a package from China.
How to make an order on AliExpress during the Coronavirus Outbreak.
In order to receive goods the most quickly, choose a shipment from the country you are in.
– You can choose the country at the stage of product search.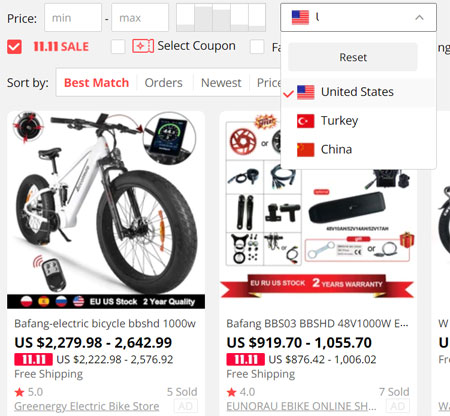 If your items are expensive and you do not want to clear it through customs, choose a product that is in stock in your country.
– You can use the option "choose the country" on the product page.
If the desired product is not available in your country, the product will still be delivered quickly.
According to the survey, 45% of consumers say they do more than half of their current shopping online–nearly three times pre-pandemic.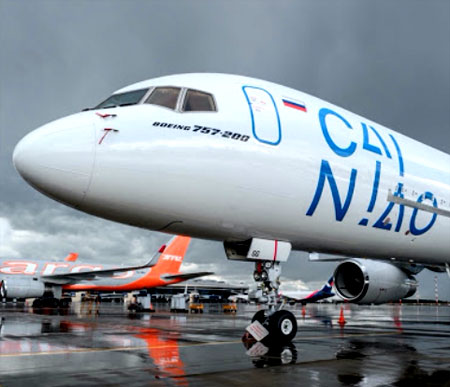 Impact of COVID-19 on the items supply chain.
There is a current outbreak of Coronavirus (COVID-19) disease. pandemic.
Coronavirus: impact on the transportation and logistics industry worldwide
Increase in top commodities in global air cargo trade.
Aliexpress is building up its inventory and improving its supply chain.
The Impact of COVID-19 on Logistics Global Shopping Festival, Shop endless wonders