80 million items to shop! No need to run, just add to cart! AliExpress Black Friday 2020. As one of AliExpress' biggest sales, Black Friday will include millions of awesome deals across all item categories. During this sale, users can shop for discounts, discover new brands, and play interactive games to win coupons and coins!
AliExpress.com offers a wide variety of items across many product categories such as Mobile Phone, Bicycles, Electric scooters, Headphones, Wireless accessories, Drones, Cameras, Smart Watches, Kitchen appliances, Home goods and other appliances and gadgets. Don't miss the best deals of the year from well-known Chinese and international brands such as Xiaomi, Deko, Anker and Baseus.
Black Friday Secret List Download this file and get the secret information about the best discounts on AliExpress Black Friday
2020 AliExpress Black Friday leaked secret list (Super Discount).xlsx
Fast on the heels of the 11.11 Double Eleven, which ended on Nov 12, 11:59 PM PT, Aliexpress will roll out a massive Black Friday and Cyber Monday promotion.
The best AliExpress Black Friday deals 2020
700 shopping insiders! Follow their shopping list to enjoy the best deals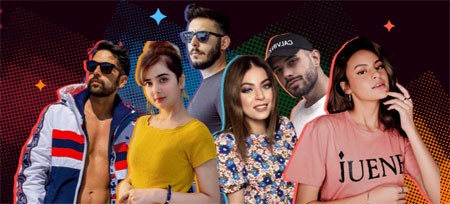 Aliexpress has prepared promo codes for Black Friday Fest:
BLACKFRIDAY420 – USD4 off for order over USD20
BLACKFRIDAY305 – USD5 off for order over USD30
2020FRIDAY – US $8 off orders over $80
AEBFNEW2020 – $4 discount for order over $5 for new buyers;
ALIEXPRESSBF7 – $7 discount for order over $50;
ALIEXPRESSBF9 – $9 discount for order over $90;
ALIEXPRESSBF12 – $12 discount for order over $110.
The number of promo codes is limited.
The validity period of promo codes: November 23 (00:00 PT) – November 27 (23:59 PT).

When is Black Friday 2020 on Aliexpress?
BLACK FRIDAY FEST 2020 will start on Nov 23, 12:00 AM PT and last till Nov 27, 11:59 PM PT.
Promotion Period:
The promotion begins on Nov 18, 2020 12:00 AM PT and ends on Nov 27, 11:59 PM PT
WARM-UP Nov 18, 2020. Browse deals, add to cart & find your faves!
November 18 – WARM-UP BLACK FRIDAY 2020
SUPER BRANDS – Collect big coupons & browse upcoming deals
SUPER DISCOUNTS – Save more with 80% off. Coming soon!
SUPER FESTIVE – Browse deals up to 60% off!
SUPER NEW ARRIVALS – Coming soon: no lines & up to 50% off!
SUPER STYLE STEALS – add to cart & save on thousands of items
SUPER CHOICE – Up to 70% off!
Nov 23, 12:00 AM PT – Nov 27, 11:59 PM PT – The sale is ON! Get what you love for less!
BLACK FRIDAY 2020 ALIEXPRESS. PLAY GAMES AND RECEIVE EXCLUSIVE DISCOUNTS
Collect coupons now to save more later!
INVITE FRIENDS – Give US $24 & get $5 off in return. How to invite a friend to aliexpress
COUPON PALS – Win up to US $16 with your friends!
SLASH PRICES WITH FRIENDS!– Get up to 99% off on the latest & greatest!
Hair Extensions & Wigs Up to 50% off
Cameras & accessories
Sports & Entertainment Up to 60%
Tools & Home Improvement Up to 60% off
Aliexpress Official Black Friday Sale Page
BLACK FRIDAY FEST 2020 ALIEXPRESS
Many internet users were confused about the timing of Black Friday on the Aliexpress website. Very often Black Friday on the Chinese website Aliexpress is confused with the biggest sale of the year on November 11. This sale is also called World Shopping Day, Bachelor's Day, Double Eleven or Aliexpress 11.11
Actually Black Friday and Aliexpress 11.11 are two different sales.
Aliexpress Official Black Friday Sale Page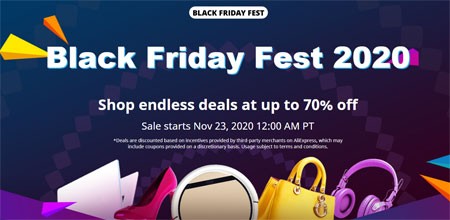 Top brands on Sale:
It is worth noting that in addition to digital products on the Black Friday sale, it is very profitable to buy other goods, such as household appliances, tools and security products.
AliExpress Black Friday and Cyber Monday deals 2020
Are black friday deals real?
This year, Black Friday deals will be a largely online affair. During the 2020 sales period, all sellers around the world want to recoup their revenue losses due to the pandemic and during lockdown periods.
But manufacturing and logistics in China are already at full strength. New technologies do not stand still. Fashion offers new trends. The process does not stand still. Factories are releasing new gadgets. Therefore, sellers need to empty their warehouses from old goods. And sellers are taking advantage of sales to offer buyers low prices. Also coupons and promotional codes can significantly save on purchases.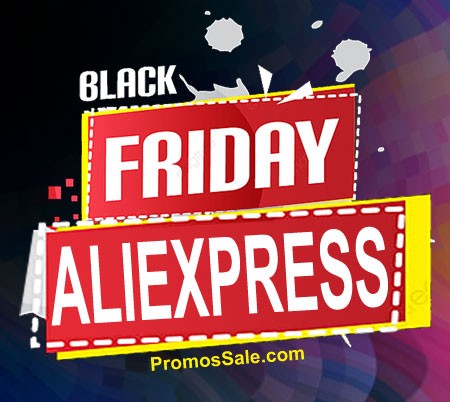 Will the coronavirus impact AliExpress Black Friday?
Black Friday on Aliexpress may be little different this year. Aliexpress has taken Black Friday 2020 very seriously – the company has taken steps to avoid any surprises or logistical challenges.
Delivery of Goods from AliExpress during the coronavirus period.
95% of Chinese companies return to work
Keep an eye out for unique offers. In the lead up to Black Friday, AliExpress will likely announce several exclusive deals. Check back with us regularly to see if AliExpress has announced any unique deals for Black Friday 2020.
Aliexpress 11.11 vs Aliexpress Black Friday: when is the best time to shop?
Should you shop on Double Eleven or wait till Aliexpress Black Friday?
Before thinking about savings, it is worth remembering that due to the COVID-19 pandemic, there were many production delays in China during 2020 and delays in shipping to other countries.
Therefore, if you want to receive the goods quickly, then order on November 11. Many sellers on Aliexpress have warehouses in Europe and America. Therefore, delivery will be fast.
But to buy on the November 11 sale, you need to add the product to the cart in advance. The item will be in stock. And the seller will prepare to ship your item in advance.
When buying from a store that has a warehouse in your country, you won't have problems with customs.
Make a list of everything you are looking for. If you see rock-bottom prices, go ahead and get them.
aliexpress.com black friday
ali express black friday date 2020
Black Friday deals
aliexpress black friday date
when does black friday start 2020 on aliexpress
black friday der chinesen
chinese black friday
When is Black Friday on aliexpress?
Black Friday on AliExpress is the time to buy very top deals at the best prices, china best buy black friday 2020