Coronavirus: 95% of large companies outside Hubei have reopened, 60% of small and medium-sized ones.. China's strong measures to contain the coronavirus have proven effective, as the new confirmed cases on the Chinese mainland dropped to eight on Thursday. Companies in many parts of the country now have got back to work under measures of infection prevention and control.
In China the government has taken drastic steps to minimise human interaction and slow the spread of the disease. And now – with official figures appearing to show that the crisis there may have stabilised for the time being – there are signs that more people are heading back to their workplaces.
China's vice industry minister Xin Guobin, speaking to reporters at a State Council briefing, said China will coordinate with other countries to push forward on business resumption even as the pandemic stokes uncertainty about the return to normalcy.
China's experience in fighting the epidemic has set an example for the world.
The Beijing government is committed to bringing production back to pre-coronavirus levels.
China economy: Why it matters to you.
China is one of the world's biggest economies.
It makes all sorts of products and sells them all over the world, from iPhones to air conditioners, and many countries also depend on its huge population's spending power.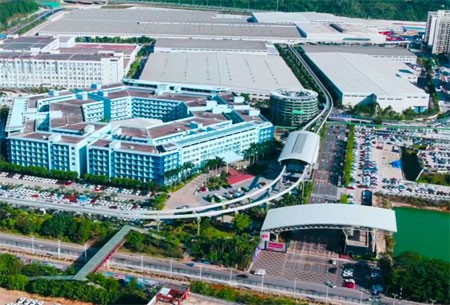 AliExpress are taking stringent measures to ensure that all staff and warehouses in China are adequately protected from the virus
AliExpress transit warehouses in China are disinfected daily and the body temperature of all employees is being checked before they enter the warehouse.
The Chinese mail service, China Post, said it is disinfecting postal offices, processing centers and vehicles to ensure the virus doesn't travel via the mail and to protect postal staff.
The virus does "not survive for long on objects. It is therefore safe to receive postal items from China," said a China Post.
aliexpress work after corona. China leads the way in fighting virus