Brands Shopping Week 2018
US $200 MILLION IN COUPONS UP FOR GRABS NOW
Brands Shopping Week 2018 Summer

BUY NOW, PAY LESS
PRE-ORDER TO GET SPECIAL SALE PRICES
Aug 20-26 – Click. Share. Get coupons
Pre-order to get special Sale prices
Aug 27-29 COUPON RAIN This game will be online from Aug 26-29, 2018 PT. In each round, you have 30 seconds to catch a gift box that contains a US $5 AliExpress Coupon.
New products, big discounts. Shop now!
Your lash chance to save big
RULES FOR PRE-ORDERS
Simply make a deposit to secure your order.
Coupons can only be applied when you pay the deposit. Once the deposit has been paid, no coupons can be used.
Complete your payment for the remaining amount of your order between Aug 27, 2018 01:00:00 PT and Aug 31, 2018 23:59:59 PT.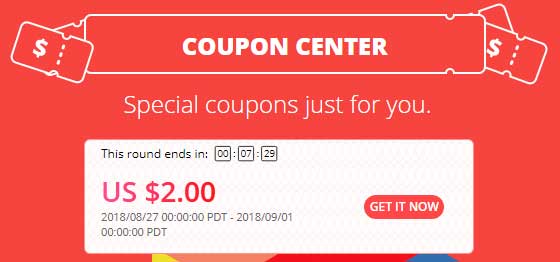 HOW DO I GET SELECT COUPONS?
From Aug 20-31, 2018, you can:
Find them on the BRANDS SHOPPING WEEK main page
Look them up in the Coupon Center
Share them with friends
New products, big discounts. Check in to win coupons daily
Exchange 10 coins for one Select Coupon on product pages
Exchange 10 coins for one Select Coupon on seller pages
Receive them after you've paid for an order
Visit the Coins & Coupons channel (Only on the app)
Get them in Handled By AliExpress