In China all courier services are working well, but in other countries there may be some delays due to the situation with coronavirus.
Finally, by mid-March the coronavirus epidemic in China has been effectively suppressed. But the situation with the spreading of a new epidemic of coronary pneumonia throughout the world has got worse. The great battle between people and the epidemic gradually turned from China's "isolation" from the rest of the world into the "self-imposed isolation" of the first-world countries from each other.
Impact of COVID-19 on Logistics During Aliexpress Sale
Courier services are already operating throughout China.
Chinese companies are ramping up production and restoring their supply chains. AliExpress is returning to normal activity. Now the main task is the delivery of Chinese goods to consumers abroad.
95% of Chinese companies return to work
The logistics company Cainiao, which belongs to Alibaba, has already returned to the pre-coronavirus activity level in all areas of China. Three million employees are already working throughout the country. The daily quantity of processed packages has already exceeded last year's activities.
Such an intensive logistics' renewal is very important for the economic recovery of large and small enterprises, and also for restoration of the normal goods' supply from Aliexpress to the customers all over the world.
The effect of the outbreak of coronavirus COVID-19 on product delivery:
Countries around the world have imposed restrictions for tourist and business travel to curb the spreading of coronavirus. (For more information about the restrictions of each country, see here.)
But these restrictions do not apply to freight transportation, also do NOT apply to international postage.
Ground transportation:
People are forbidden to cross borders, but freight transport is allowed.
The closing of some border checkpoints with neighboring countries around the world increases delivery time.
Borders are closed, not for trucks though, ferries to and from Italy still go only for trucks, no holiday makers.
Air transportation:
As China resumes production in factories and works, logistics companies are experiencing a shortage of cargo capacities.
In order to solve this problem, airplanes without passengers have begun to deliver goods from mainland China to other countries. Airlines companies have begun using passenger planes to transport goods without a single passenger in them.
Under the circumstances using passenger aircraft as cargo ships is simply necessary, since specialized cargo ships are already occupied.
The number of cargo charter flights has also increased sharply.
The fuel prices are at multi-year lows now, which compensates the lack of revenue from flying passenger aircraft without passengers.
Courier and postal services
Postal and courier companies (FedEx, USPS, DHL, etc.) operate normally, but have emergency plans in case they are needed.
Delivery of goods by AliExpress from warehouses in other countries:
Many Chinese enterprises are developing new models of foreign trade.
Since its beginning 10 years ago, AliExpress began to develop its warehouse business and logistics abroad.
The presence of warehouses in the USA and Europe guarantee timely deliveries, and improves work efficiency while reducing sellers' costs.
AliExpress has warehouses in Belgium, France, Germany, Spain, the USA and other countries. This ensures the delivery of some sellers' goods within 3-7 days.
Mail and delivery services: what is being done to protect against coronavirus?
We remind, the World Health Organization (WHO) stated that receiving letters or parcels from China is absolutely safe, that the coronavirus does not survive long on objects such as parcels or packages.
In China, all delivery services take anti-virus measures to ensure the protection of staff, warehouses and vehicles. Post warehouses and vehicles are disinfected on a regular basis, postal and courier services employees apply individual protection measures.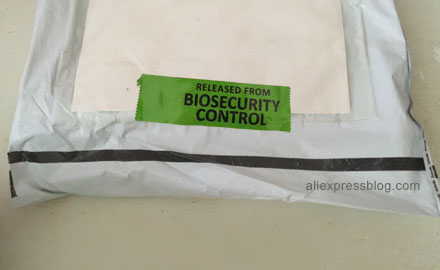 Worldwide the majority of postal and delivery services continue to operate during the coronavirus (COVID-19) pandemic, although delivery time may take longer than usual.
For protection against coronavirus, truck drivers, maintenance and postal workers regularly disinfect surfaces in their vehicles and office spaces, wear masks and gloves.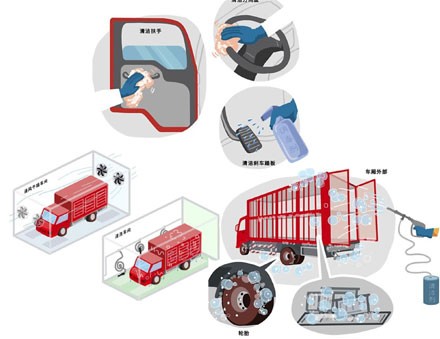 UPS Couriers in Italy Break Into Song While Loading Parcels
For those who were wondering what they're singing, here it is:
"La gente che non molla siamo noi
The people who don't give up are us
La gente come noi non molla mai
People like us never give up"
Be safe. Stay at home
Ordering goods on the Internet is a good preventive measure against coronavirus, because you can stay home, thus avoiding contact with strangers.
Website AliExpress.com is a reliable platform that seeks to ensure all its customers' needs. Although, during coronavirus epidemic, goods' delivery will be slightly longer than usual, AliExpress does everything possible to deliver your packages on time.
Most stores participating in the "10 Years AliExpress" sale have warehouses outside of China. (See "the Fast Delivery" page.)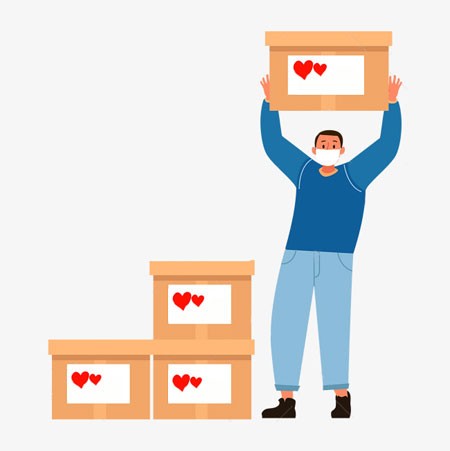 International transport remains active, aliexpress corona, since the corona virus outbreak is it safe to order from wish. Delivery of Goods from AliExpress during the coronavirus period. does aliexpress ship to usa during coronavirus