Aliexpress Fast Shipping from Europe. Super fast! 3-7 day delivery. Snag up to 90% off deals direct from Europe!
Aliexpress is well prepared for the sale. Aliexpress has several warehouses in Europe that are packed with goods.
Especially for the sale on November 11 (Chinese Black Friday), Aliexpress launched the "Super fast! 3-7 day delivery" promotion.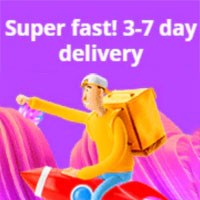 But fast delivery in Europe will continue after the end of the promotion. Aliexpress is constantly expanding its warehouse network across Europe. Therefore, we must count on the fact that buyers in Eurosoz will receive their orders smoothly and quickly further.
Aliexpress 11.11 Sale Promo Codes For European Buyers | Fast shipping
Often promotions and sales on Aliexpress are held locally in some European country. Check out the sales calendar on Aliexpress.
The good news is that if you want to ship to France, there is no need to look for a supplier with a warehouse in France. You can pick the ones who stores their products in Spain or another European country. It's going to be fast as well.
Some AliExpress sellers may even have warehouses in several countries. They will send the goods in the fastest way for you.
Do I have to pay customs for package from AliExpress?
You will not pay customs fees if you are in Europe and the paid product is also in a warehouse in Europe. You will not need to pay duty and VAT if the product is located in your country or the nearest country in Europe. All customs fees and customs duties have already been paid by Aliexpress.
Where are the AliExpress warehouses in Europe?
Shop your local market. Get fast delivery & up to 70% off.
How do I find products that are shipped from Europe?
1. How do I filter on AliExpress to find products located in Europe?
How to find an AliExpress supplier to ship from the Europe.
To find an item, you just need to specify the country you want to ship your item to.
To find an item, you just need to specify the country you want to ship your item to.
Select your country in the upper right corner.
Then select the country you want from the "Ship from" dropdown menu.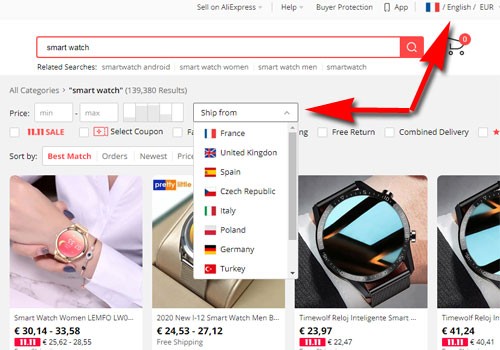 You must select "Delivery to" and "Delivery from".
How to find goods with delivery from Europe in the mobile application?
Go to the application on your mobile phone.
Find the product you want to order.
Tap on "Filter" in the upper right corner of the screen.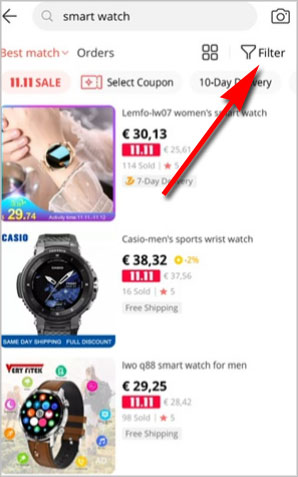 Click on the very small arrow for a complete list of countries.
Select the country from which you will order the product.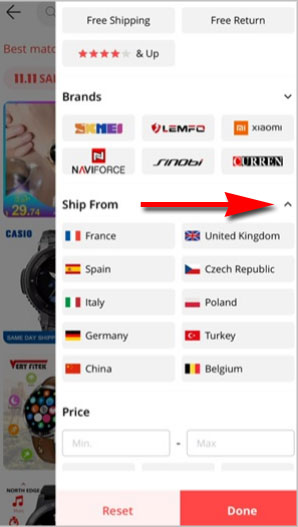 I live in the EU, but I do not see the "Ship From" option. What should I do?
I cannot choose to ship from Europe.

You live in Yugoslavia, Greece, Estonia or another European country, but you do not see the "Ship From" option.
You must choose a different country of residence. For example, you must select France, Germany or the UK. And then you will have the option to select "Ship From".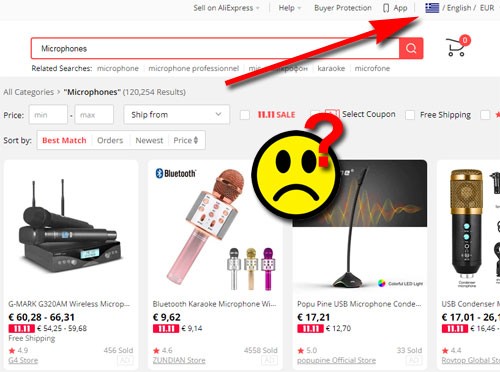 2. You can select "Ship From" on the product page.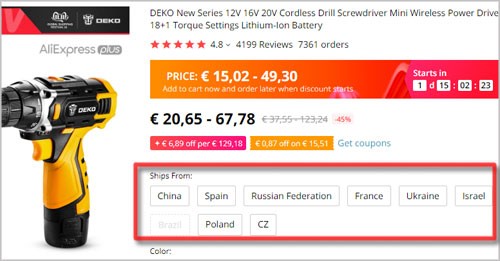 Selecting "Delivery from" in the mobile application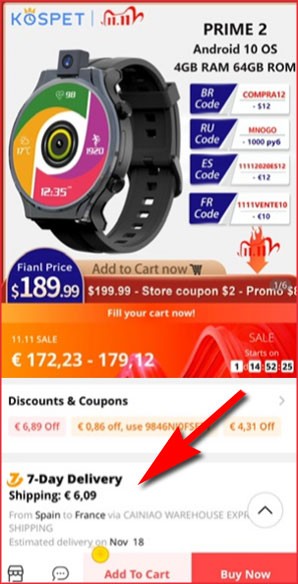 Ship from:
Ship To:
On the next page, you can see the shipping cost, weight and dimensions of the package. And also from where and where the parcel is delivered.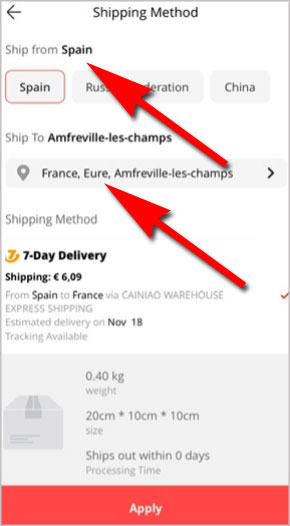 We recommend these items with fast delivery in Europe: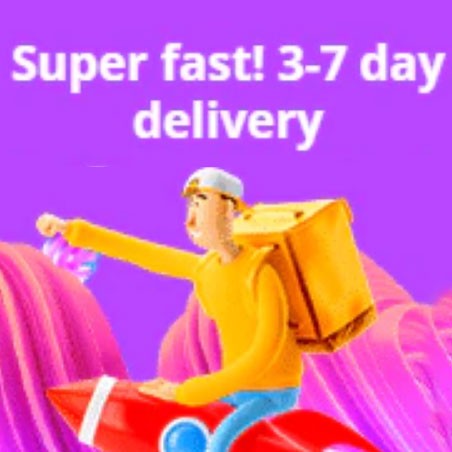 AliExpress warehouses are located in the Europe. So, it takes 5-7 days for it to deliver their goods. Of course, shipping from China can't be so fast. Deliver From Spain, Poland, France, Germany
How can I filter the product by suppliers which have warehouses in Europe?
AliExpress to shorten delivery times in Europe by 30%
Free Shipping
I like to order on the Chinese site Aliexpress, because this site, where thousands of sellers work, has many warehouses around the world, including in Spain, Portugal, Poland, Belgium, France, Czech Republic, Germany. It's amazing that even during the coronavirus period, Aliexpress consistently delivers goods without delays, even opening new air routes.
Shipping to europe. Very fast delivery from europe stock. Fast Delivery from Europe warehouse Made in China. How China Is Buying Its Way Into Europe. how to buy in China if you live in Europe.
Austria Italy Belgium Latvia Bulgaria Lithuania Croatia Luxembourg Cyprus Malta Czechia Netherlands Denmark Poland Estonia Portugal Finland Romania France Slovakia Germany Slovenia Greece Spain Hungary Sweden Ireland
How do I avoid custom charges on AliExpress? Ali Express import tax and customs.
Dispatching your goods within the EU. Shipping Metod
¿Cómo evitar la aduana con AliExpress? almacén en España
Consegna merce Aliexpress in Italia.
Dostawa towaru Aliexpress do Polski.
Hogyan szerezhetünk árut Magyarországon egy európai raktárból.
Како брзо добити робу из складишта у Европи. Kako brzo dobiti robu iz skladišta u Europi.
Buy in China – Receive in Europe.