AliExpress Sale Dates 2022 | Shopping Events Calendar. The AliExpress sales 2022 are important trading events. Shopping festivals and promotions on AliExpress are events that AliExpress promotes all year round. Sales on AliExpress are seasonal, holiday, themed and branded. The biggest sales happen just a few times a year. At the largest sales, shoppers receive huge discounts on products, coupons and promotional codes. Discounts can be up to 90%!
Save this page to your favorites and refer to it often. We will do our best to keep it updated with the most current
Updated Regularly. Attention! Sale dates are subject to change! Stay tuned for updates on our website. Only official information would be posted on the Web site. Here are some of the sales displayed in chronological order. AliExpress Upcoming Sales 2022 Check the Exclusive Discount Offers and Dates of all the Upcoming Sales. Upcoming events. Seasonal Sales & Deals. Share this page if you think it's useful.
AliExpress Sale Dates 2022
Here's your what-to-buy-when guide for sales in the coming year. AliExpress Upcoming Sale Dates & Active Offers
Updated Regularly
January
February
March
April
May
June
July
August
Have you received the free PROMO CODES from AliExpress for September?
September
October
These dates are for 2022. See current dates for 2023!
These dates are for 2022. See current dates for 2023!
November
AliExpress Promo Codes and Coupons December 2022
December
AliExpress Promo Codes and Coupons December 2022
Aliexpress Biggest Sale Days of the Year
When are the major sales on AliExpress.com? When are the best sales of the year? Here are all the major sales to put on your calendar in 2022 so you can strategize your buys:
March 28 – 328 ALIEXPRESS ANNIVERSARY SALE
August 24 – BRANDS SHOPPING WEEK 
November 11 – GLOBAL SHOPPING FESTIVAL 11.11 2022. Biggest day for online retail sales.
Important sales days:
Our AliExpress Sale Calendar for 2022
When is the next sale date on AliExpress? The Best Days to Shop in 2022. The best days to shop on Ali are late March, mid-summer and November.
AliExpress has a whole host of deals and offers on all year round. AliExpress has a whole host of deals and offers on all year roundaliexpress deals. Calendar Date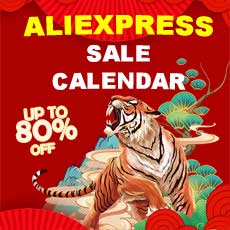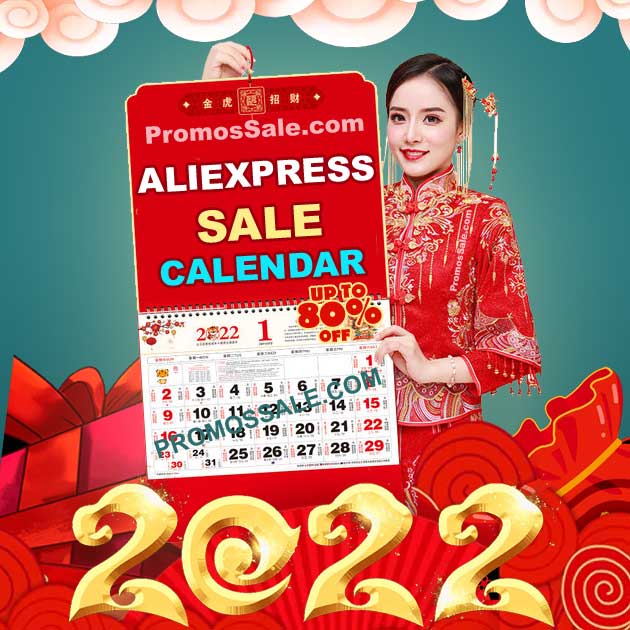 AliExpress Sale Dates 2022- Don't miss out on the upcoming AliExpress Big Sale! AliExpress sales calendar. Deals, offers and discount. Ali Express Alibaba AliExpress sales 2022 Things to buy:
Furniture and gifts/ major annual discount seasons on aliexpress, Important Dates.
Big discounts: Don't miss out on great deals
aliexpress offer upcoming. discount date dynamically added regularly. Holiday Sales Calendar 2022