The new AE PLUS project in Russia and the new AliExpress marketing strategies in sports, logistics and fashion. What can you expect from the Internet giant AliExpress in 2020?
AliExpress builds new trading avenues. In 2020 AliExpress marketing strategy will cover more international customers.
In 2020, AliExpress celebrates its 10 anniversary. In the first half of the year will occur the most important event for AliExpress. There are grand marketing events and game play planned throughout this year.
How to make an order on AliExpress during the Coronavirus Outbreak.
2020 WILL BE A YEAR FOCUSED ON SPORTS BY ALIEXPRESS.
The main sport event will be the Summer Olympic Games 2020 beginning on July 24th 2020. Being a part of Alibaba Group, AliExpress will receive the Olympics rights of the group. Alibaba Group Holdings is the official sponsor of Olympic Games, it is providing cloud computing and e-commerce platform services for games till 2028.

"The most important and confidential data about Olympic athletes and games will be stored in Alibaba cloud," Chris Tung said, Alibaba Marketing Director. Digitalizing the Games will provide closer interaction between fans and athletes helping guarantee stability and success of the sport events.
In June,The European Cup (UEFA 2020) will also become a sport festival, where there will be a lot of cooperation between sports stars and sports arenas.
Chinese payment platform AliPay (payment system that is a part of Alibaba Group) made an eight year agreement with UEFA and became a tournaments partner for national teams from 2018 to 2026.
CONTENT, FASHION, LOCALIZATION and BRANDING
Along with the sport activities, some big promotions and holidays are planned this year. Here are the main large events that will occur after winter sales:
" French Days " are the large-scale campaigns will take place in April and September, (alike to Black Friday, but only for residents of France!).
AliExpress Birthday in March.
Big summer sale will be in midsummer.
"Double Eleven" is a huge sale in November.
Black Friday
AliExpress Sales Calendar 2020
Besides these sales, AliExpress will have promotions every month, many of them will be dedicated to local holidays of various countries. Different brands, trademarks and shops on AliExpress will organize sales days also.
LOGISTICS AND SERVICE POINTS ON ALIEXPRESS
AliExpress never ceased in its plans to create international warehouse and logistics network. It's very important for sellers to have effective logistics. In the future we are planning to expand not only international warehouse network, but also to create additional service points. AliExpress allows its customers to clearly identify opportunities to make purchases from local warehouses. This will reduce the delivery time and the efficiency of order services, including technical services, and returns and exchanges of the products. A number of services will also be introduced, such as financial solutions.
ALIEXPRESS PLUS – NEW PROJECT IN RUSSIA
Recently, AliExpress introduced the Russian project ALIEXPRESS PLUS. In the future AE PLUS will become the main driver of growth in Russian e-commerce market on AliExpress, it is expected that it will increase market share of more than 2 billion USA dollars.
AliExpress company stated that the upgraded AE PLUS will fulfill the following two requirement for Russian customers:
1. Quicker Logistics: the product will reach 35 major cities in Russia within 10 days past the payment day, and for other regions, delivery speed will be improved significantly.
2. Simple returns: will achieve simpler local returns. Returns of the product within 14 days, plus free return.
In 2020 AliExpress platform will develop new channels of cooperation, which will allow posting of many resources abroad, creating quicker paths to foreign markets and selling products around the world.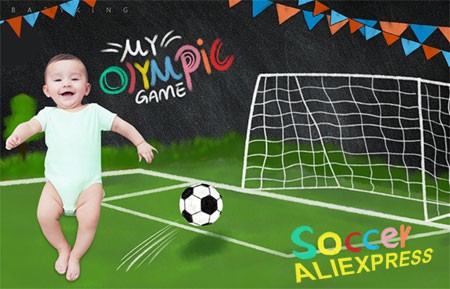 New Stages 2019. Sport Sponsorship, big sales, logistics, fashion, new technologies, new services. AliExpress 2020 Sport Sponsorship Olympic Games