AliExpress 11.11 Sale: A Roundup of Top-Selling Products and Consumer Trends
The annual AliExpress 11.11 sale, also known as Double 11, is a global shopping phenomenon that has once again taken the world by storm. This year's event saw an overwhelming surge in demand, with some sellers experiencing stockouts just an hour after the sale began.
The AliExpress sale 11/11/2023 is over, but a new sale is starting! AliExpress Black Friday! Add items to cart!
Top-Selling Products
Home Projectors: Transpeed, a home projector brand, saw over 10,000 orders sold on the first day of Double 11, highlighting the growing popularity of home entertainment systems.
Electronic Devices: Overseas consumers demonstrated a strong appetite for mobile phone accessories, headphones, and other electronic gadgets.
Mystery Box, Ornamental Figures, Animation Peripherals: These toy categories witnessed a remarkable surge in popularity, reflecting consumers' fascination with collectibles and pop culture merchandise.
DIY Tools: Consumers continued to embrace the DIY spirit, as evidenced by the impressive sales of tool bags, electric screwdrivers, haircut kits, and other DIY tools.
Regional Consumer Trends
South Korea: Esports enthusiasts in South Korea eagerly snapped up esports products such as screens, esports chairs, mechanical keyboards, and high-end desktop gaming digital watches. Zeuslap, a display brand heavily recommended by Korean internet celebrities, surpassed all of last year's Double 11 sales on its first day.
Brazil: Maternity and baby products experienced an explosion in popularity in Brazil, with pediatric nebulizers and nasal aspirators being particularly sought after. Products for pregnant women and babies were also well-received.
Middle East: Affluent consumers in the Middle East displayed a preference for high-unit-price, high-quality products. Floor cleaning washing machine brands were particularly popular in the region.
Traditional Sale Staples Remain Strong
Despite the emergence of new trends, traditional sale favorites such as smartphones, tablets, digital watches, toys, leisure items, household goods, sporting goods, and seasonal clothing continued to be in high demand.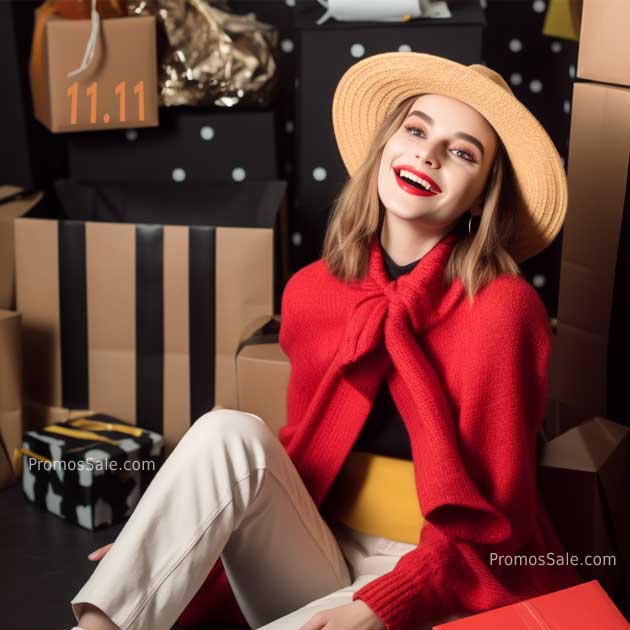 AliExpress Black Friday 2023
Popular items AliExpress 11.11