Will e-cigarettes be banned on Aliexpress?
Vaping devices still available on Aliexpress. Will e-cigarettes be banned?
China Bans Online Sales of E-Cigarettes. The move could effectively shut off one of the biggest markets for an industry that is facing pressure around the world.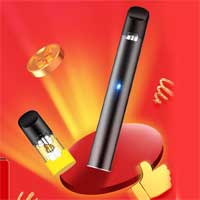 Nov. 1, 2019 – The State Tobacco Monopoly Administration (STMA) and the State Administration for Market Regulation (SAMR) jointly released a notice aimed at further reducing minors' exposure to vaping products and strengthening supervision of the industry.
The directive ordered online shopping platforms to remove e-cigarette products from their sites.
All websites and apps selling e-cigarettes should be shut down and all online marketing campaigns halted.
As many as 27 countries, including Singapore, Australia, Thailand, Taiwan, the UAE, Brazil and Argentina also have prohibited e-cigarettes.
Over the past year, Walmart, Walgreens, and other American retailers have pulled e-cigarettes from their shelves, following a public health scare over their impact on minors.
Will e-cigarettes and vaporizers be banned on Aliexpress soon?
According to unofficial data, AliExpress is considering banning or restricting e-cigarettes.
Aliexpress committed to doing business the right way, based on a culture of ethics and compliance with international laws.
AliExpress policy prohibits the listing or sale on AliExpress of electronic liquids and concentrates, regardless of whether they contain nicotine.
Alibaba said it already had a long-standing policy in place to not sell complete e-cigarette products in the United States.
AliExpress Coupon Codes and Promo Codes November 2019
Vaping Vaping devices Vaping liquids and substances Contents of vaping vapour
Vaping devices are usually battery-powered. They may come with removable parts. Vaping products have many names, including:
sub-ohms, mods, tank systems, e-cigarettes, electronic cigarettes, vapes, vape pens, e-hookahs, electronic nicotine delivery systems (ENDS)