Splitit, a leading 'buy now, pay later' solution provider, has expanded its collaboration with AliExpress to bring its 'pay after delivery' service to the U.S. market.
Splitit's 'pay after delivery' service offers shoppers the convenience of paying for their purchases after the products are delivered, all seamlessly integrated into the AliExpress checkout process. This innovative technology enables AliExpress customers to use their existing credit cards for payments.
Following successful launches in several countries including Germany, Spain, France, Italy, the Netherlands, the U.K., and Australia, Splitit has introduced its installment payment solution in Spain and Germany. Shoppers in these regions can now pay for their AliExpress orders over three or six months using their existing credit lines.
Nandan Sheth, CEO of Splitit, expressed enthusiasm about the positive response from shoppers and emphasized the growing demand for modern and straightforward payment options that prioritize customer experience and merchant loyalty. This development coincides with Splitit's recent announcement of a $50 million investment from private equity firm Motive Partners, which led to the company going private and re-domiciliating to the Cayman Islands.
The 'buy now, pay later' market has seen tremendous growth, driven by economic challenges and evolving consumer preferences for flexible payment solutions. According to a report by WWD, the number of global 'buy now, pay later' users is projected to surpass 900 million by 2027.
The introduction of this 'buy now, pay later' service in the U.S. is eagerly anticipated by both consumers and sellers, promising a mutually satisfying experience for all parties involved."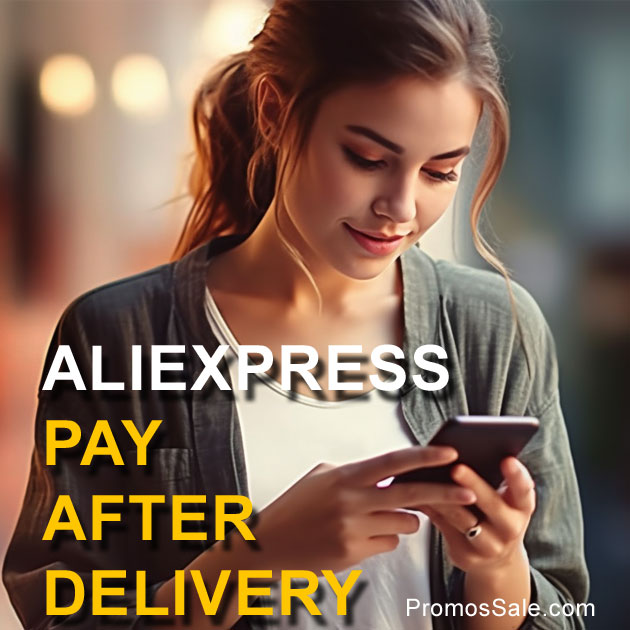 Related: Poll: How long does it usually take for delivery from AliExpress to you?
Benefits of Pay After Delivery AliExpress
There are a number of benefits to using the pay after delivery service. For shoppers, the service offers a number of advantages:
Flexibility: Shoppers can purchase products without having to pay for them upfront. This can be especially helpful for shoppers who are on a tight budget or who are hesitant to pay for products before they have received them.
Convenience: Shoppers can pay for their products in installments without incurring any interest or fees. This makes it easier for shoppers to budget for their purchases.
Peace of mind: Shoppers can be sure that they are only paying for products that they have received and accepted.
Related: Is AliExpress Legit And Safe To Buy?
For sellers, the pay after delivery service also offers a number of advantages:
Increased sales: By offering pay after delivery, sellers can reach a wider range of customers, including those who may not have access to traditional payment methods.
Reduced risk of fraud: Sellers are only paid after the product has been delivered and accepted by the customer, which can help to reduce the risk of fraud.
Improved customer satisfaction: Pay after delivery can help to improve customer satisfaction by making it easier for shoppers to purchase products and by reducing the risk of disputes.
How to use the pay after delivery service
To use the pay after delivery service, shoppers simply need to select the "Pay after delivery" option at checkout. Shoppers will then be asked to provide their shipping address and contact information. Once the order is placed, the shopper will receive an email confirmation with the order details.
The order will be shipped to the shopper using the standard shipping method. Once the order is delivered, the shopper will receive an email notification with instructions on how to make their payment. Shoppers can make their payment online using their existing credit card.
Overall, the launch of the pay after delivery service is a positive development for both buyers and sellers on AliExpress. The service offers a number of benefits to both parties, and it is expected to make AliExpress even more popular in the US market.