Explore Common Payment Issues and Solutions: AliExpress Payment Failed.
Are you an AliExpress shopper from the USA and encountering payment issues? You're not alone. Payment failures can be frustrating, but understanding the reasons behind them and how to resolve these problems is crucial. In this guide, we'll explore common causes for payment failures on AliExpress and provide solutions.
Article content:
Why Does AliExpress Decline My Payment?
AliExpress is a global marketplace, and sometimes payment errors can occur for various reasons.
Main reasons for AliExpress payment errors
There are a number of reasons why your AliExpress payment might fail. Some of the most common reasons include:
Insufficient funds: Make sure that you have enough funds in your account to cover the purchase price.
Incorrect payment information: Make sure that you have entered your billing information correctly, including your name, address, and credit card number.
Expired card: Make sure that your credit card has not expired.
Declined by bank: Your bank may decline your payment for a variety of reasons, such as suspected fraud or suspicious activity.
Other reasons: Other possible reasons for payment failures include:

Currency selected for this payment is not supported.
Exceeding limit of your card or bank account.
Wrong CVV code was entered.
Something wrong with the card information.
Card is not supported/Incorrect information of card.
Incomplete information of the order.
You're using a gift card that isn't valid for international use. AliExpress is based in China.
Your bank restricts transactions with AliExpress, a Chinese-based platform. Get in touch with your bank to inform them of your intent to make a purchase on AliExpress, and they should allow the transaction to proceed.
The card you used for the transaction may not be enabled for international payments.
Due to security reason, card verification(appeal) is required.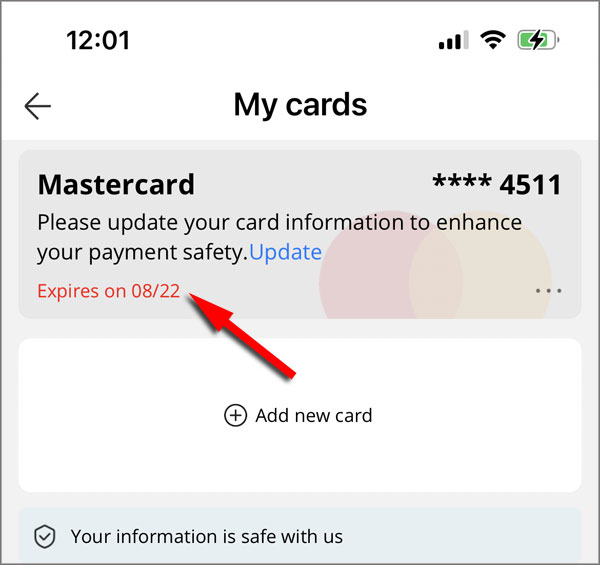 AliExpress Payment Failed
What to do if your AliExpress payment fails
If your AliExpress payment fails, you can try the following:
Check your payment information: Make sure that you have entered your billing information correctly, including your name, address, and credit card number.
Check your account balance: Make sure that you have enough funds in your account to cover the purchase price.
Try a different payment method: If you are using a credit card, try using a different card or try using a different payment method, such as PayPal.
Contact your bank: If your payment is declined by your bank, contact your bank to find out why. Your bank may be able to help you resolve the issue.
Contact AliExpress customer support: If you have tried all of the above and you are still having problems with your payment, you can contact AliExpress customer support for assistance.
The payment cannot be processed in the selected currency. To resolve this issue, consider switching to US dollars at the top of the page or adjusting your currency settings within the application. Alternatively, you can use an international card to complete the transaction.
What do the AliExpress payment error codes mean?
If a payment error occurs, the buyer can see an error code. Here is a list of some of the most common error codes and their meanings:
Related: Is AliExpress Legit And Safe To Buy?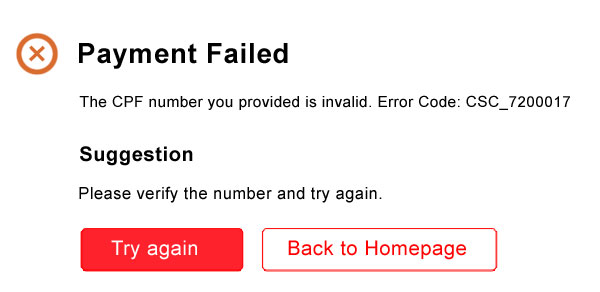 Insufficient Funds (Error Code: CSC_7200011)
This error occurs when there are insufficient funds in your card or payment account. To resolve this, consider topping up your account or using an alternative payment method or card.
Rejected by Bank (Error Code: CSC_7200015)
If your payment is rejected by your bank or financial institution, you'll need to contact them for detailed information about the rejection. Alternatively, you can try another card or payment method.
Card Not Supported or Incorrect Information (Error Codes: CSC_7200022, CSC_7200051, CSC_7200001)
Ensure that you've correctly entered your card information. Double-check the details, and if the error persists, opt for another card or payment method.
Security Verification Required (Error Code: CSC_7200026)
For security reasons, AliExpress may require card verification. You can click the "Claim on Alipay" button or submit the necessary documents. During Shopping Festivals, they strive to expedite the process.
Incomplete Order Information (Error Code: CSC_7200034)
Verify if the shipping address contains the correct and complete information, and ensure that your Alipay account is verified.
Incorrect Expiry Date (Error Code: CSC_7200012)
If your card's expiry date is wrong or has expired, correct it and retry. Alternatively, contact your bank for assistance or use another card.
Card Information Error (Error Code: CSC_7200020)
Check and input the correct card information. Even minor errors can lead to payment failures.
Card Restricted by Bank (Error Code: CSC_7200040)
If your bank restricts your card, reach out to them for a resolution or use an alternative payment method.
Unsupported Currency (Error Code: CSC_7200006)
Ensure you've selected a supported currency, like USD, when making your payment. If not, switch to a supported currency and try again.
Exceeding Card or Bank Limit (Error Code: CSC_7200009)
If your payment exceeds your card or bank account limit, modify the limit and attempt the payment again. Alternatively, use another card or payment method.
Incorrect CVV Code (Error Code: CSC_7200021)
Enter the correct CVV code during payment to resolve this issue.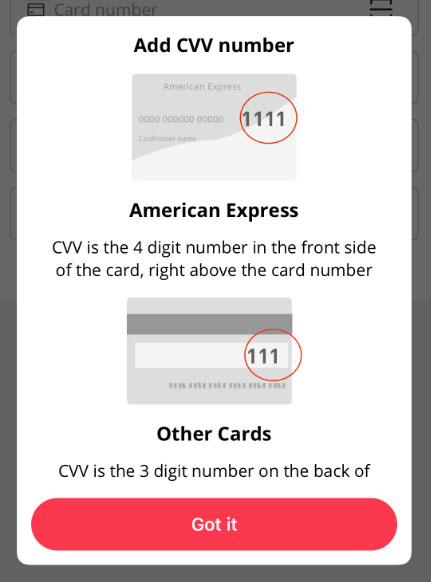 How to solve payment problems on AliExpress?
How to solve payment issues?
If you encountered difficulties in making a payment for your order due to error CSC_7200026, please follow the steps outlined below:
If there is a pending appeal on the page, ensure you submit the necessary documents as instructed.
If you have already submitted an online appeal, please wait for 1 business day for the resolution to be processed.
By understanding these common payment errors and their solutions, you can navigate the AliExpress shopping experience more smoothly. Remember that AliExpress continually strives to improve its services, making it a convenient platform for shoppers worldwide. Happy shopping!
Positive feedback: "I encountered payment issues on AliExpress, but a simple call to my bank resolved it. They unlocked international transactions on my debit card, enabling seamless payments on AliExpress.