We're so sorry! To protect the security of your account, please use another device to sign in. System errors when getting coupons or playing on AliExpress.
Why do I see this error in the AliExpress app? When does the error occur?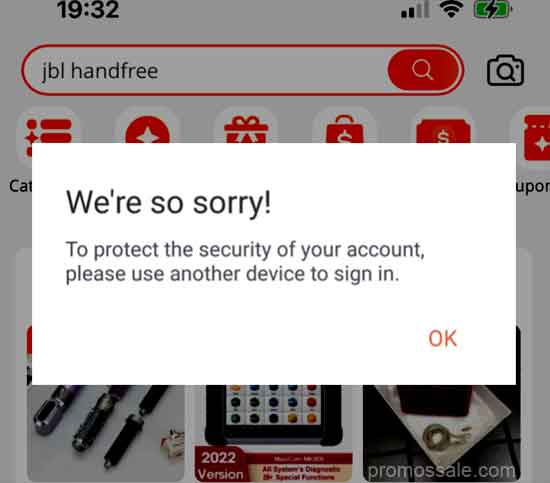 If you see an Account protection error in the Aliexpress application, you cannot get coupons, get coins, apply to promotional codes, participate in games or invite friends.
Why is this happening and how to fix it? What steps should you take?
The very first thing you should do is to contact Aliexpress support.
Support service will give you the reason for the error in the application.
A customer service agent will help solve your problem.
Other errors on AliExpress pages
What are the main causes of an Account protection error?
The most common causes of "Account Protection" errors are:
You have multiple accounts
You are using the third-party software that intercepts, collects, alters or replaces information
You violate the rules of Aliexpress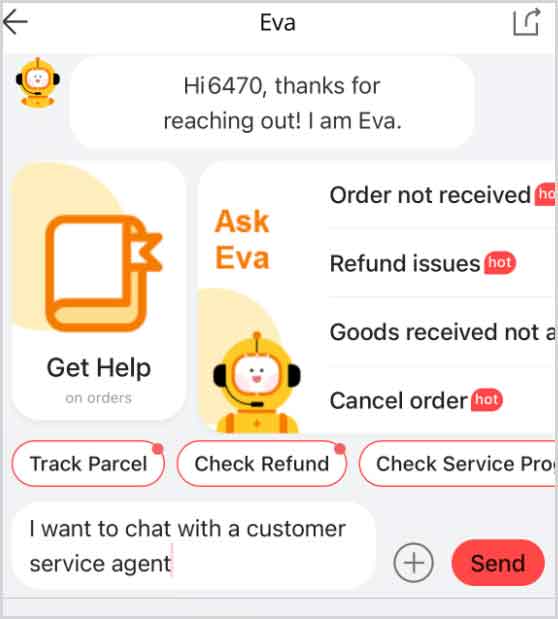 If you are unable to contact a customer service agent, you should take the following steps:
change shipping addresses in all your accounts
change your names in accounts
delete or change bank cards and bank details
do not log into your account from the android emulator
remove Jailbreak from iPhone
change your phone number
change email
Clear the app cache and data on your phone
Uninstall And Reinstall The App
Wait a few hours and then go to the app. After a few hours, your IP should be unblocked by Aliexpress.
Stop using multiple accounts
If you cannot restore full access to your account, then this means you have been banned and blacklisted by AliExpress.
For misconduct and coupon fraud, AliExpress can ban the buyer by name, place of residence and IP address.
[Multiple Accounts] Any member may register multiple accounts on aliexpress.com for reasonable and normal business needs; however, no Member is allowed to take advantage of multiple Accounts to circumvent the regular market control of aliexpress.com or perform acts that contradict the principle of good faith or damage the legitimate rights and interests of other Members.
Members shall not register Accounts by using software, programs or other cheating methods, which interferes with the normal operations of aliexpress.com (Improper Registration).
If you know how to solve this problem, please write a comment to this article.
The opinions expressed in this article are the author's own and do not represent the official views of AliExpress. / to protect the security of your account, your request can't be processed at this time
to safeguard the security of your account aliexpress

when does aliexpress have sales