AliExpress Launches Spain's First Credit Card in Europe
AliExpress, the e-commerce platform under the umbrella of the Chinese giant Alibaba, has chosen Spain as the launchpad for its first credit card in the eurozone. This initiative is set to debut during the fourth quarter of this year, and AliExpress has partnered with the Spanish digital bank WiZink as both a collaborator and card issuer. With this groundbreaking move, AliExpress aims to enhance its market presence and narrow the gap with Amazon in Spain, offering customers benefits such as cashback and increased payment flexibility, according to Gary Topp, Director of AliExpress Commerce in Europe.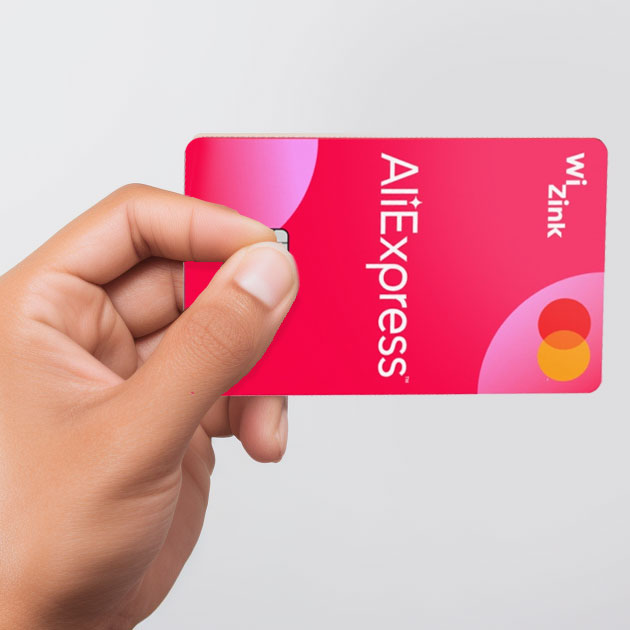 The card will provide "very attractive cashback and highly favorable financing conditions," explains Javier Cobo, Business Manager at WiZink. In terms of savings, it will offer a 10% cashback on AliExpress purchases (up to 5 euros per month and up to 60 euros annually) and 1% on all other purchases (up to 4 euros per month and up to 48 euros annually). Cobo adds, "We will occasionally run campaigns on significant dates for AliExpress, where we can increase the cashback to 20%."
In terms of flexible financing, the card will offer the option to defer payment for the first AliExpress purchase of the year for three months at no cost for purchases ranging from 85 to 300 euros. Afterward, there will be various options available for a fee. Customers can defer payment for three months on purchases ranging from 85 to 300 euros, incurring a fixed cost of two euros, or defer any purchase between 300.01 euros and 1,000 euros for 12 months, with a cost of 20 euros in this case.
AliExpress and WiZink Join Forces: new credit card in Spain
The AliExpress card will come with no issuance or maintenance fees and will offer free purchase protection, accident insurance, travel assistance, and exclusive benefits at the WiZink Center, such as ticket access and discounts on parking and restaurants. This value proposition aims to foster customer loyalty. Javier Cobo highlights, "We believe it is the ideal card for AliExpress customers, one of the best we have created to date." Gary Topp also stresses that this launch underscores AliExpress' commitment to continually improving the customer experience for its clients in the Spanish market.
Topp notes that AliExpress has initiated three major projects in Spain this year, demonstrating its long-term dedication to the country. In March, they introduced the AliExpress Choice service, offering free shipping (for orders over 10 euros), free returns (up to three per month), and access to a wide range of discounts for combined purchases of three products for 5.99 euros. In June, they implemented a policy of free returns within 15 days for all products if the customer is dissatisfied, and in September, they launched 24-hour delivery.
To justify selecting Spain for the card's launch, Topp highlights that Spain is one of the company's top five markets worldwide. Moreover, "the Spanish consumer is among the most receptive to new shopping methods, and our app is currently ranked among the top three for purchases in the Apple App Store in Spain."
Aliexpress WiZink Spain credit card
AliExpress chose WiZink due to the bank's extensive experience in payment methods. For the Spanish digital bank, this partnership signifies an "important milestone" in its collaboration strategy. WiZink is committed to forging partnerships with third parties to bolster its financing businesses, a key element of its strategy to become the digital leader in consumer financing on the Iberian Peninsula. WiZink, which holds a market share of less than 5% in credit cards in Spain (and 15% in terms of actual customer spending or financing capacity), anticipates that agreements with third parties will account for approximately 85% of their future card sales. The bank has established partnerships with other companies such as Cepsa, Lidl, Iberia, or PcComponentes.
WiZink's executive underscores that the demand for credit cards is currently rising because it combines payment capabilities with the option to finance. There are around 40 million credit cards in Spain, and their numbers have grown by approximately 5% over the past year. All this occurs against the backdrop of inflation, which translates to reduced disposable income for households. In this context, a product like the AliExpress card makes sense and can help families meet their consumption needs.
AliExpress and WiZink emphasize that this partnership is not exclusive, although the Chinese e-commerce platform has no plans to introduce other cards with different financial institutions.