Virtual models on AliExpress
Virtual models on AliExpress. AliExpress has launched a free Taji "塔玑" service for sellers that creates digital images with one click of a button. "Is it the virtual model? It looks too real!" Artificial intelligence develops realistic virtual models that look just like real people.
Fashion's virtual future.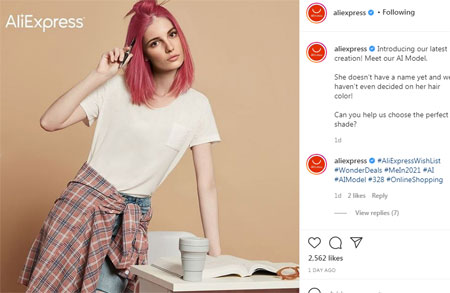 On March 8, AliExpress has posted a photo of a digital girl on social media. The virtual online model had a European-type face and was dressed in a white t-shirt and jeans. Users can vote and suggest names for this model girl. The AI model will be the virtual representative of AliExpress.
New "Taji" technology has been launched on the Alibaba platform since December 2020, which creates static images. The salespeople only need to upload a photo of their product to receive an advertising photo. The picture looks very realistic, and the human eye can't tell the difference between the virtual simulated reality and an actual person's image.
Already hundreds of Taobao.com and Tmall sellers have tried and used Taji since its launch.
According to reports, the AI model uses innovative algorithm technology to generate thousands of facial features on the basis of the target face module. At the same time, it uses algorithm technology to transform the clothing tile image into a 3D image to "wear" on the model.
Why does AliExpress offer virtual models to their salespeople?
Since AliExpress is a global platform, the appearance of models demonstrating clothing is essential.
According to statistics, over 10,000 international models are working on e-commerce platforms across China. Seven thousand of them are students, foreigners, and professional models. They all work part-time with $150 – $450 hourly pay. If the model works 8 hours a day, then the daily salary exceeds $1,500.
Most sellers on AliExpress cannot afford to pay this much money to models.
Wang Tong is one of the first sellers on AliExpress who had tried Taji technology. He sold about 800-900 new models in the GONTHWID Official Store during the 2020 spring-summer. Wang Tong stated that working with models takes up a lot of time, and it costs a lot. So on March 7, he created his first virtual model. Wang Tong was thrilled with the results! "I simply uploaded a photo of clothing, chose the model's face and pose, and got the rendering in one day. It was free, and it solved my business planning problem", said Wang Tong.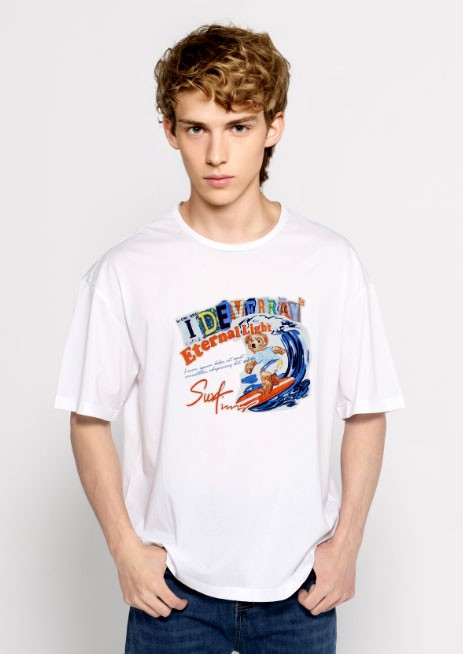 Virtual human mannequins on AliExpress
As an addition to existing solutions for static images, Alibaba's engineers and programmers are working on technologies for short videos and live broadcasts.
Ali promotes virtual models with a non-Asian appearance so that businesses can reduce costs and increase income.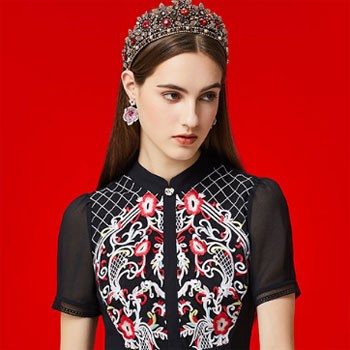 Do you think that new technologies will affect the cost of products on AliExpress and lower the prices?