BIG SUMMER SALE on Aliexpress in 2021. MID YEAR SALE Seasonal Sale on AliExpress.com. Seasonal clearance, discount up to 70%. There's a mountain of deals on offer, with discounts available on everything from wigs to fashion clothes, smartwatches to quadcopters and much, much more.
UPDATED JUNE 17, 2021
When is the Summer Sale on Aliexpress?
Warm-up: from June 16 to June 20 – Get ready & add to cart
Sale: Jun 21 – Jun 26 – Ready to save big? Up to 70% off.
When does the AliExpress Summer Sale start in June 2021?
Sale starts Jun 21, 12:00 AM PT
How long is AliExpress summer sale?
This year it started on June 16 and will end on June 26 23:59 PT
SUMMER SALE ALIEXPRESS WARM-UP:
Get coupon
Add to shopping cart
Coupon + add to cart
Place order
Play games and win (see below in text)
Summer Sale Aliexpress 2021
SALE HOME
Summer Sale Combine Delivery
Everything under US $10: not in Spain, France, Poland, Germany, Belgium, Israel
Spain, France-Enjoy 15-day delivery: Spend EUR €5 & save €1
Poland-Enjoy 15-day delivery: Save US $1 on orders above US $5
Germany, Belgium-Enjoy faster delivery!: Spend EUR €5 & save €1
Israel-Enjoy faster delivery!: Save US $1 on orders above US $5
SALE CATEGORIES
TOP BRANDS – Collect big coupons for huge savings
BESTSELLERS – Prep those carts for up to 70% off
SUPER DEALS
3-10 DAY DELIVERY – Adopt our summer selection up to 70%
REALME GT 5G World Premiere
TRENDING STYLES
SUMMERTIME COOL
EVERYTHING UNDER US $10
ENJOY FASTER DELIVERY!
HOT OFFERS FOR THE SUMMER
Phones & Accessories – 32%
Automobiles – 25%
Beauty – 61%
Outdoor adventurer – 15%
Smart Tech & Drones – 55%
Watches – 71%
Hair Extensions & Wigs – 51%
Shoes – 34%
City walk
Tools & home improvement
Women's clothing
When can I view the sale items?
You can now see the list of products.
How Coupons Work
Store Coupons
These can only be used in the specific store that issued them, and only 1 coupon can be used per order.
AliExpress Coupons
Use these in any store on AliExpress, even on combined orders from different stores. Only 1 AliExpress coupon can be used per order
What is Spend & Save?
Spend & Save is a limited period discount that helps you save more and shop more on AliExpress. Applicable only on selected products from selected stores that are participating in this activity.
It can be only applied to products that have a "Spend & Save" offer mentioned on the product page
It can be used along with other discounts and coupons
How does it work?
Check for products that have "$3 off every $30 spent" mentioned on the product page

Add these product(s) to your cart. In case you need to shop more to be eligible to avail the offer, you will see a notification in your cart.

Note: The minimum spending amount is the product (s) cost and does not include the shipping cost, tax, or any other additional costs.
When you're ready to pay, the discount will be automatically applied to the order. Simple and easy!
PLAY GAMES AND WIN | BIG SUMMER SALE ON ALIEXPRESS
PUZZLE GAME
16-06-2021 – 20-06-2021

The user will be prompted to complete various tasks. The customer receives the first coupon by logging into the game. The second coupon can be obtained after all tasks are completed.
Rules
Choose the product you want, share the campaign link to your friends through social software,
invite them to help slash the price,
hey click the link and enter the campaign to help slash the price
eventually you have a chance to get the product with a low price of $0.2.
Rules
Users choose the challenge amount ($10 or $20) accumulate the virtual bonus within 24H by "sharing and pulling" or "completing the task "
When the challenge amount is reached, you can redeem it.
Need to initiate the redemption within 72H, after successful redemption, you can get no threshold coupon
*Invite more AE new users to accumulate bonuses faster 24H per round, available every day.
* Excluded nations: ID, IN, TR, JV
ENERGY LAB
Start by choosing a prize
Complete the tasks to get power points
Reach the amount of power points needed for your selected prize
Finally… the prize is yours!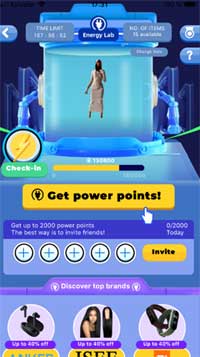 LUCKY DRAW
Play & you could win a US $100 coupon! Click here!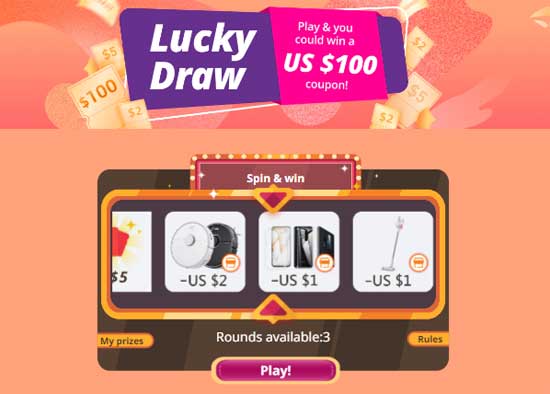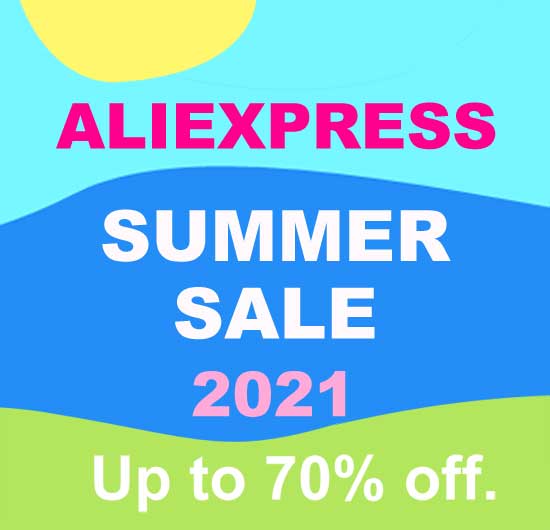 Summer Sale Aliexpress 2021 / Mid-Year Sale Mid-summer shopping festival
Although the sale will be several days, it is better to reserve the goods during the warm-up period. And buy at the beginning of the sale.
The summer sale is focused on the summer assortment. Summer goods for outdoor activities.
The sale offers low-priced goods from China and warehouses in Europe and America. Aliexpress sellers have warehouses in France, Poland, Germany, Spain. Summertime China. Discounts and great offers
The location of warehouses in Europe ensures fast delivery and avoiding additional customs costs.The Aliexpress website works to further provide buyers with free delivery and tax-free receipt of parcels. Is Ali Express going to have a summer sale?
Aliexpress Sale Dates 2021 | Shopping Events Calendar
The summer sale on Aliexpress is very big and offers great discounts. But the sale in the summer is still not as big as the 11.11 AliExpress Online shopping from a great selection at The BIG Summer Sale Event Store..
Please share this page if you think it's useful