Spa Gift Baskets. Low cost, high impact
Spa Gift Baskets
Pampering 12pc Home Bath Set. Gift set for the spa. The Spa Gift Basket is made up of natural ingredients that hydrate and refresh the body as well as invigorate the mind and spirit. Nourishing ingredients such as sunflower oil, vitamin E and vanilla essential oils help nourish the skin and lock in moisture. Includes: Soap, Lavender Massage Oil, 2pc Bath Bombs, Dry Hair Cap, Shower Gel, Bubble Lotion, Body Bath, Body Scrub, Body Butter, Bath Salt, Bath Puff, Hand Cream, Handmade Cloth Box.
Price: US $42.99
Free Shipping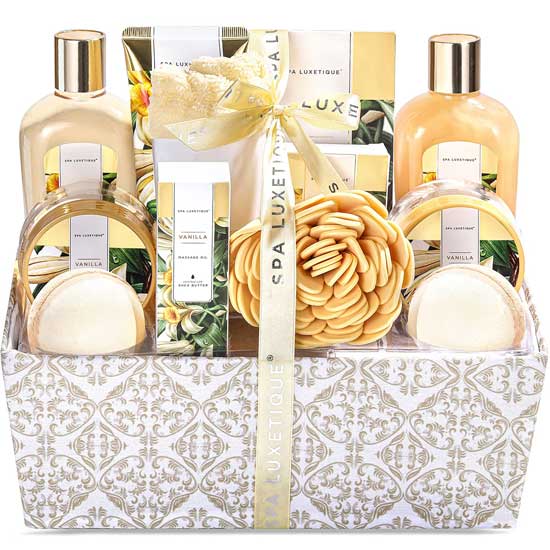 Gift Spa Box For Women
Skin care kits Korean cosmetics.
Step by step usage:
Face Cleanser
Toner
Eye Cream
Serum
Lotion
Face Cream
Promising review: "Very nice items for skin care. I really liked how the lotion affects the skin, it smells very pleasant of green tea. Very quick delivery. Thank you."
Price: US $13.49 / lot (6 Pieces)
Free Shipping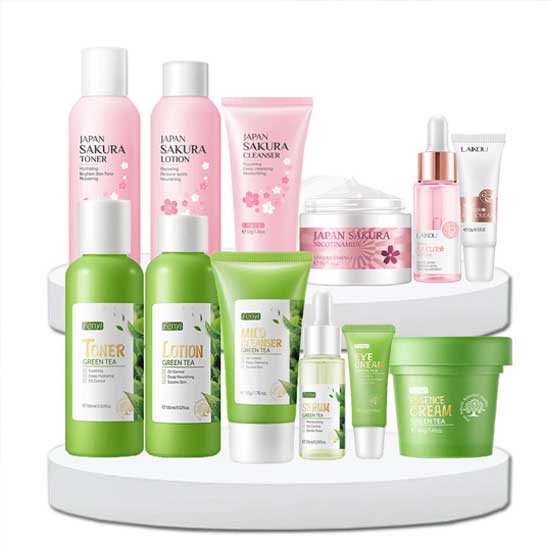 8-Piece Spa Bath Gift Basket for Women
Cute set with high quality and beautiful packaging, perfect as a gift or for your own enjoyment. Such a present can be presented for a birthday, anniversary, as a gift to yourself or a loved one at any time of the year!
A set of goods in the basket will allow you to enjoy maximum comfort and relaxation at home.
What goes in a spa gift basket?
160ml bubble bath
160ml shower gel
160g shampoo bar 100ml body lotion 60ml bath salt 4Rose Soap Petal
100g soap
Tub Holder
Price: US $32.99
Free Shipping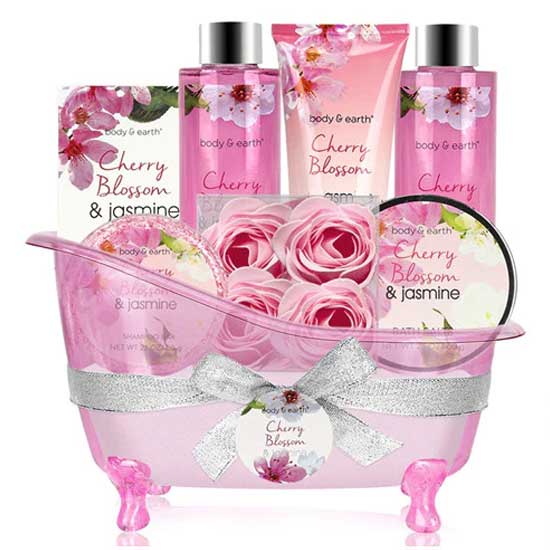 10-piece spa gift set for women.
10pcs Spa Gift Basket: The bath gift set contains nourishing ingredients and essential oil to rejuvenate and relax the skin, as well as help nourish the skin and retain moisture.
Spa Bag: The reusable bag is not only fashionable and durable, but also the perfect solution for organizing other personal care kits, whether at home or traveling. Perfect for travel, whether it's a beach basket or a bag for a typical day.
Packing list:
1 x Shower Gel
1 x Bubble bath
1 x Body Lotion
1 x Hand Cream
1 x Bath Salt
1 x Foot Pumices Stone
1 x Massage Oil
1 x Bath Ball
6 x Flower Soap Bar
1 x Spa Tote Bag
Price: US $32.99
Free Shipping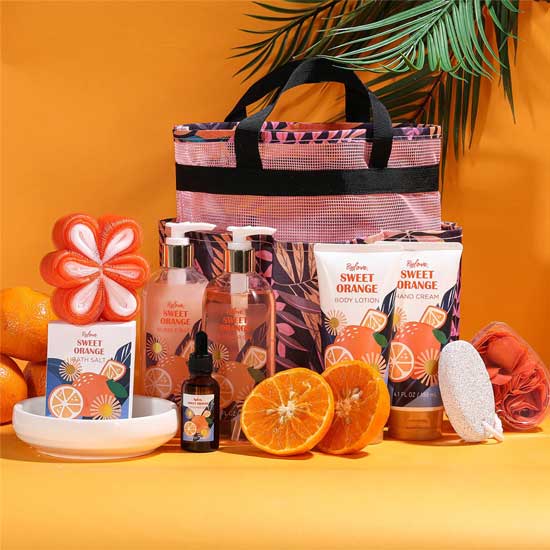 Tips. When using cosmetics for the first time, try applying a small amount to the skin behind the ear to check for irritation or allergies. Avoid contact with eyes. In case of accidental contact with eyes, rinse immediately with plenty of water.