Rules for add items to cart & earn coins / Aliexpress Anniversary Sale 2019
To earn coins, you may start adding items to your cart from Mar 21, 2019 00:00:00 PT to Mar 27, 2019 23:59:59 PT. Simply log in to your AliExpress account on the app (Android and iOS) or AliExpress.com.
When you add items to your cart, you earn 5 coins for each item.
You may add as many items to your cart as you like, but you can only earn up to a total of 50 coins per day. You can earn coins on the desktop version and the mobile app.
You can earn up to 350 coins during the entire game period
 To get more savings during our Anniversary Sale, exchange your coins for coupons before Mar 31, 2019 23:59:59 PT.
How to get coins.
To enter the coins area, you should get to the AliExpress application and search for the segment called "coins and coupons".  Go to mobile app > Coins & Coupons. Grab free coins every day. One game costs 5 coin(s).
Daily Tasks:
Use image search
Exchange Coins for a Store Coupons
Share a new category now
Games Arena
Coupon Exchange
Lucky Forest
Bubble Challenge
Play flip 'n' Win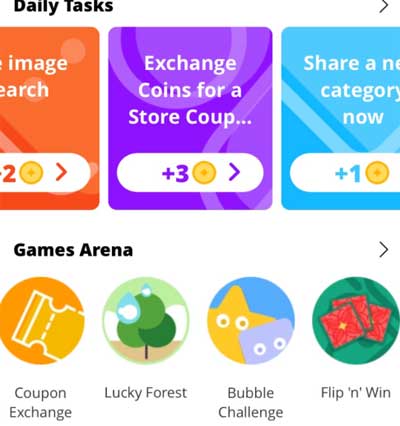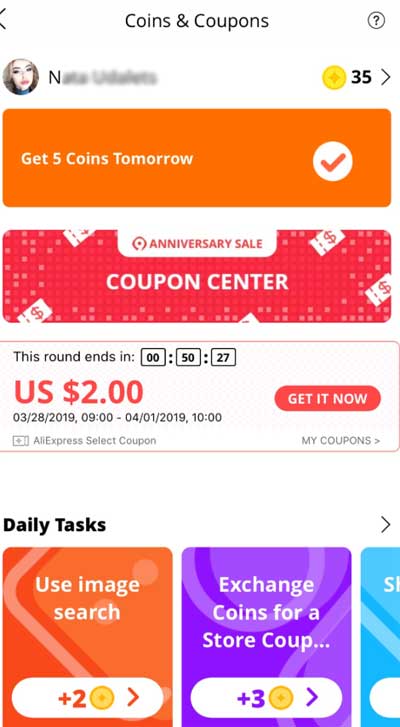 Exchange Coins for Coupons