What to Expect for AliExpress 11.11 2020? There's gonna be lots of fun & games involved, and you don't want to miss a thing! The annual retail event is one of the most anticipated shopping events of the year. Don't miss out on this 48-hour mega sale!
As November isn't far away, to shoppers that means only one thing: AliExpress Singles Day 2020 is nearly upon us.
AliExpress 11.11 sale | Global Shopping Festival 2020
Updated: October 10, 2020
What to Expect for AliExpress 11.11 2020?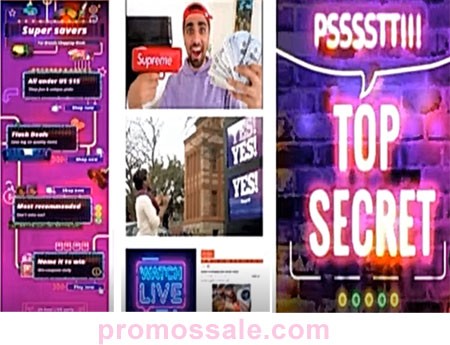 The Big Sale at AliExpress 11 lasts two weeks and divided into two parts:
Warm-up. It starts at 00:00 on October 28th and ends at 23:59 on November 10th PST
The Big Sale day.  (November 11th-12th)
The warm-up period is just as important as the day of the sale! You can't imagine a sale without a warm-up!
What do we expect during the warm-up period at Aliexpress?
Browse sale items & add to cart
Collect coins
Play mobile games
Browse Gameland to play favorites like Energy Lab and Super Secret
Participate in the drawing of the main prize to get more coupons
Invite friends and earn coupons
There will be many surprises for beginners
Watch a lot of video presentations
All sellers will be broadcasting live and talent streams. These live broadcasts will be displayed on an interactive list.
AliExpress Bonus Buddies and How To Get Free $20
Short videos will provide an opportunity to establish a mutual connection between the seller and the buyer. Many videos will be broadcast live.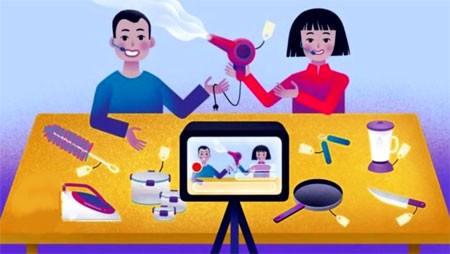 Users will need to complete some tasks this year if they want to gain more rights and benefits. This year, the Aliexpress platform will encourage the actions of users to share goods on social networks, put likes, share coupons.
AliExpress says to expect more than a million Singles Day deals, from top brands including Ilife, 70mai, ANKER, DEKO, BASEUS, Xiaomi, OnePlus and many more.
Aliexpress expected to merge Double 11 and Black Friday.
On November 11, 2020, AliExpress will make a grand shopping festival that will last two days. Shopaholics all over the world will be able to buy millions of products at the best prices.
When is AliExpress 11.11?
Save the dates: AliExpress 11.11 2020 will start on Wednesday, November 11 12:00 AM PT and run through Wednesday, November 12 11:59 PM PT.
How long does AliExpress 11.11 sale last?
11.11 Global Shopping Festival 2020 is right around the corner and, for shopping events like this, it helps to be prepared. AliExpress website will be inundated with deals over the course of 48 hours.
What is the AliExpress 11.11 sale about?
AliExpress 11.11 is the biggest sale of the year.
When can I view the discounted prices?
Sale prices will be revealed on October 28, 2020 12:00:00 AM PT, 2 week before the sale date.
Bookmark Our Site.
During the sale period, we will update the information on our website. We will add interesting offers from sellers, tell you about popular products. We will be adding coupons and promotional codes.You will see promotional codes of sellers on THIS page Trust us when we say we'll be monitoring the AliExpress 11.11 ads hard this year, and giving you all the information as they drop. Bookmark Our Site.
Are AliExpress 11.11 deals real?
As with any sales event you'll see a mixture of bargains, discounted end-of-line stock and strange things found in the back of a warehouse somewhere.
I'd say the discounts are real, you just need to look for the right item/posting as well as the right store.
Many sellers sell off their old stocks or promote new products. Some discounts from official stores are legit.
If you play games during the sale period, collect coupons and coins, play a Bonus Buddies, use merchant promo codes, then you will save a good amount of money.
But besides favorable prices, Aliexpress has prepared a lot of interesting things.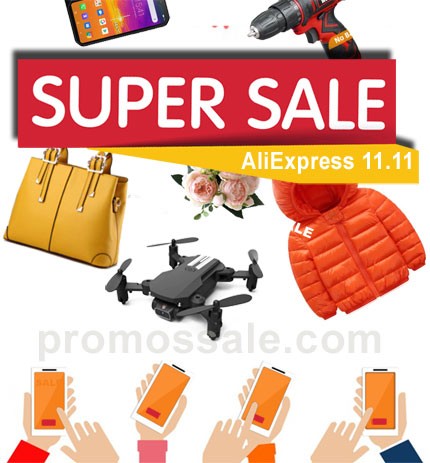 Singles' Day – AliExpress 11.11 2020