Money Saving Tips – AliExpress Back to School Sale
"Spend & Save" presents a tiered discount structure where your savings grow alongside your order total, capped at a specified maximum discount per order. This distinctive offer has the advantage of being combinable with other discounts, promo codes, and coupons, leading to amplified savings. Kindly be aware that Spend & Save is exclusively valid for specific items from participating stores.
How does Spend & Save work?
Step 1: Look for items with the Spend & Save labels showing each benefit. Assuming your shipping address is the USA & the order paid in USD; you will see, "US $4 off orders $35+, US $10 off orders $70+, US $20 off orders $100+".
Buy more & save more
Step 2: Add qualified items to cart until it reaches the minimum spending amounts. Each of these 3 benefits are thresholds enabling higher discounts with each corresponding order total. Please note that these thresholds may vary depending on each country.
Step 3: Continue to the payment page to see your total Spend & Save discount.
Step 4: Input an AliExpress promo code or coupon, if you have one, for additional savings.
828 Sale August 2023 on AliExpress – End of Summer Season
Back to School Sale on AliExpress! Save up to 50%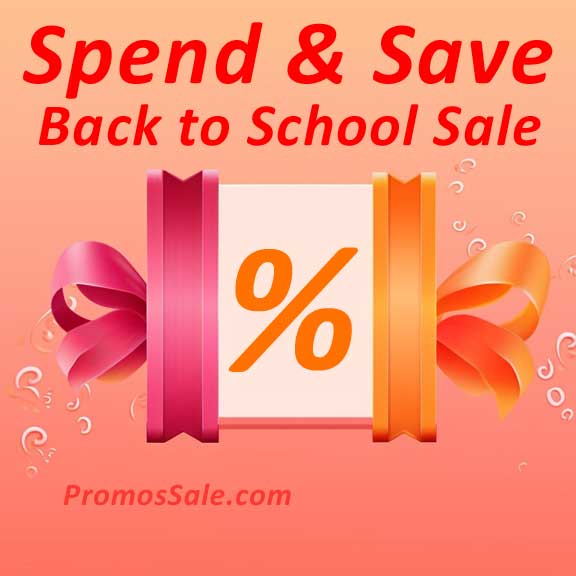 Top Tips for Maximizing "Spend & Save"
Create a Shopping List: Before diving into the sale, jot down the items you require. This will help you prioritize your purchases and make the most of the discount tiers.
Plan Your Budget: Set a budget for your back-to-school shopping and allocate portions to different categories. This will guide your spending and prevent impulse buys.
Bundle Up: Consider purchasing items in bundles or sets. This not only simplifies your shopping but also ensures you hit higher spending tiers, unlocking more significant discounts.
Stay Informed: Keep an eye on participating stores and their eligible products. This will help you make informed decisions and optimize your savings.
Shop Early: The early bird catches the worm, and in this case, the best deals. Shop early during the Back to School Sale to secure the items you need while taking full advantage of "Spend & Save."
Additional tips and answers to questions
What does the minimum spending requirement include and exclude?
The minimum spending requirement is based on item prices only, and it excludes shipping
costs and discounts. It also excludes tax fees, with the exception of EU shoppers who choose
"VAT included" items.
Can my order include items from multiple stores?
Yes. In addition, all items from stores participating in Spend & Save shall count toward the
minimum spending requirement.
How are refunds calculated?
Refunds shall be calculated based on the actual amount paid. For partial returns, the refund
will be calculated based on the actual amount paid excluding any discounts.
Can the Spend & Save discount be applied to more than 1 order?
Yes, you can enjoy the Spend & Save discount on any additional orders made during the sale.
What is "Lowest price in 30 days"?
During the promotion period from 00:00 on August 21, 2023 PST to 23:59 on August 27, 2023 PST, if you see the "Lowest price in 30 days" label on an item's detail page, it means that the current selling price of such item is lower than its selling price during the past 30 days, i.e. July 21, 2023 – August 20, 2023, for the same destination country.
Please note that the selling price refers to the price displayed on the product details page, which may not be equivalent to the actual payment amount, for instance, if you use coupons or promo codes during checkout, the actual payment amount will then differ from the price displayed on the product details page. Also, please kindly understand that due to the potential differences of currencies in processes of pricing, display and settlement, perception deviation of price might therefore be caused.
In Conclusion
AliExpress Back to School Sale's "Spend & Save" feature presents an incredible opportunity to stretch your budget further and make your back-to-school shopping spree a triumphant success. By understanding how "Spend & Save" works and employing smart shopping strategies, you can ensure that your purchases not only meet your needs but also align with your financial goals. Get ready to embark on a savings journey like never before and enjoy a fulfilling and economical back-to-school experience.