AliExpress Black Friday deals 2021. Find the best deals and discounts on AliExpress.
Click here right now to see all promotional codes!
The Black Friday event is coming. What's in store for buyers during this sale period?
Super big discount
Platform Games
Products for winter season
Digital technologies and household appliances, footwear, new clothes, household goods, beauty and health, toys, sporting goods, winter essentials, gifts, jewelry, holiday clothes, winter sports (skiing, ice fishing).
When is Black Friday Fest?
Black Friday Fest will start on Nov 25, 12:00 AM PT and last till Nov 29, 11:59 PM PT
Warm-up: Nov 20 to Nov 24
AliExpress Black Friday 2021: Nov 25 – Nov 29
Warm-Up Sale on AliExpress Black Friday (five days):
November 20-21 – Warm-Up
November 22-24 – Pre-order
AliExpress Black Friday Sale (five days):
November 25 – Thanksgiving
November 26 – Black Friday
November 29 – Cyber Monday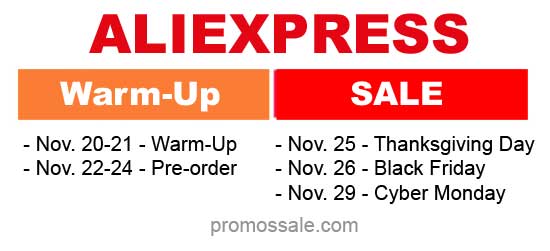 France
Free shipping. Fast delivery: 5 days from local warehouses, 10 days from China. 80% discount, play and win (interactive prize draw). The ability to search for goods with free shipping on the main page of the site.
Spain
Christmas goods, gifts. lucky Draw. Delivery 3-10 days.
Brazil
Customer service hotline 24 × 7. Lucky Box. Coupons for buying expensive goods. 50% discount on products of major brands.
South Korea
Shopping in South Korea on Black Friday at the end of the year, incredible variety of products + super cost effective + 5 days delivery.
Russia
Local goods; hot sales. Delivery from local warehouses. Local payments. Live broadcasts. Alibox. Jump and win. Sale coupons. Shop vouchers and coupons.
The annual shopping carnival is here! China has Double Eleven and Europe and America has Black Friday!
On the AliExpress platform, the Black Friday event will take place in November. Many consumers pay close attention to this promotional festival and are full of anticipation. When will Black Friday take place this year? How long will the sale last? Will there be a warm-up period?
There aren't many days between the AliExpress 11.11 Sale and Black Friday. So why is AliExpress doing these two sales one after the other?
Black Friday on AliExpress targets European and American shoppers who traditionally look forward to the Friday after Thanksgiving. From that day begins the traditional Christmas sale season. Therefore, AliExpress also timed its action in this period.
Many of the deals you'll see on AliExpress 11.11 are available during the retailer's Black Friday sale. However, the retailer will add some other impressive discounts that rival those you may have seen before.
What are AliExpress's Black Friday 2021 plans?
When can I view the discounted prices?
Sale prices will be revealed on Nov.20, 2021 12:00:00 AM PT, 5 days before the sale date. You may also filter search results to show Black Friday Fest deals only.
How can I make the best of Black Friday Fest?
Download the AliExpress app, collect coins and coupons, and add items to cart from Nov 20 2021 12:00:00 AM PT onwards.
How can I be sure that I get the maximum discounts?
Visit AliExpress or the mobile app before the sale, then join various games and social media events to win AliExpress coupons.
Best deals and discounts BlackFriday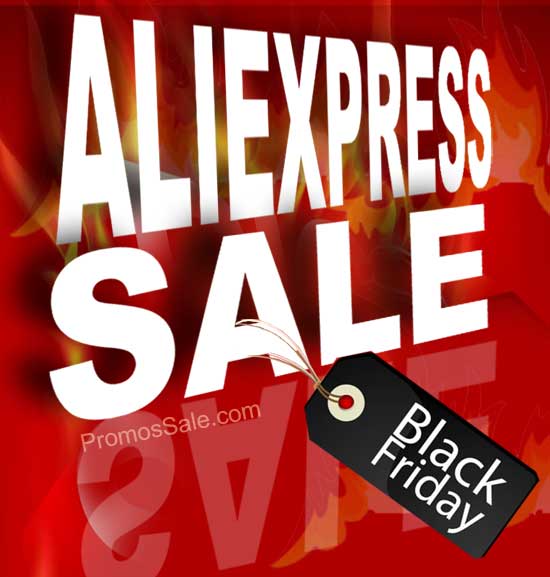 The top Black Friday deals are coming. Black Friday & Cyber Monday on AliExpress – Big discounts and best deals. Ali Express Black Friday Sale 2021 Copuons & Promo Codes. Black Friday deals 2021: early sales and our predictions. Save big with Black Friday 2021 sales at Ali you don't want to miss. Cyber Monday in China. Online shopping. What time do Black Friday deals start? Start logging into Aliexpress from November 20 and add items to your cart. BlackFriday. NewYearSale New Year  Big Sale Discounts up to 80%
Super Friday