Get ready to celebrate with the Party Time AliExpress Sale in October 2023!
Grab Your Wallets! AliExpress Mid-October Sale is Here!
When is the Sale?
October 15: Warm-up
October 16 to 18: Sale Days
Hey savvy shoppers, mark your calendars because the AliExpress mid-October sale is on the horizon! If you're wondering when to snag those fantastic deals, here are the dates to circle.
During this mid-October extravaganza, you'll have the golden opportunity to score some of the best products from top brands and AliExpress's famous Best Sellers with discounts soaring up to a jaw-dropping 70%. Yes, you read that right! But wait, there's more!
Unveiling the Promotional Codes:
To make your shopping experience even sweeter, AliExpress is offering exclusive promotional codes. Don't miss these money-saving opportunities:
US $9 off Orders over US $90 – Promo Code: 1009
US $15 off Orders over US $150 – Promo Code: 1015
US $20 off Orders over US $200 – Promo Code: 1020
Now, mark these dates on your calendar when these codes are valid:
Sale Duration: From Oct 16, 00:00 to Oct 18, 23:59 PT
Sale Main Pages: Here's where the magic happens:
In a world where savings are just a few clicks away, this AliExpress mid-October sale is your ticket to unlocking a treasure trove of discounts and exclusive offers. Don't miss out on the chance to revamp your shopping experience and snag some of the hottest deals of the season.
Stay tuned, shop smart, and get ready for the AliExpress mid-October sale – because your wallet deserves a treat! 🛍️🎉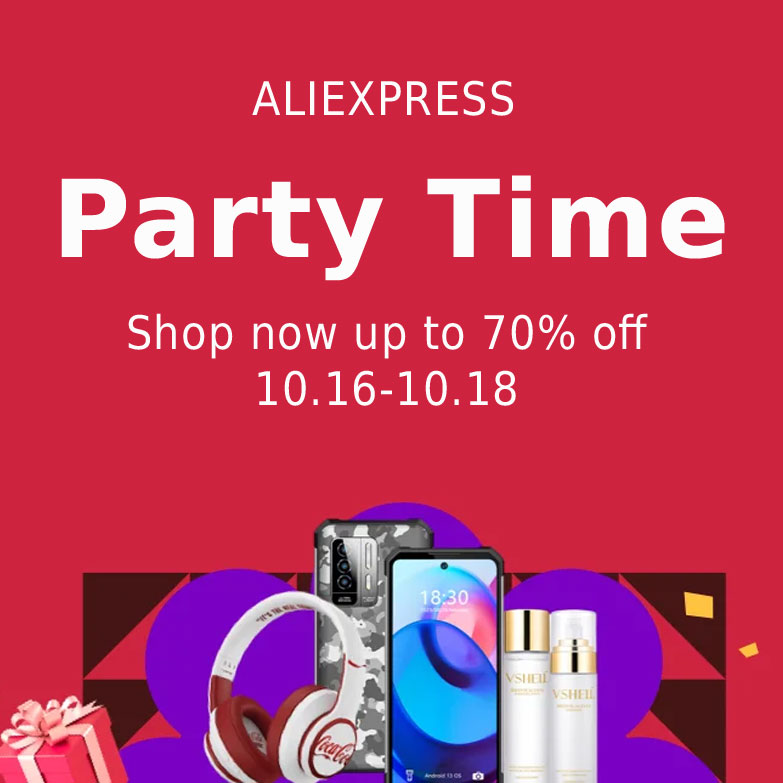 But the sales don't end there. Follow the current sales on AliExpress in 2023.
And also AliExpress 11.11 2023 and Black Friday on AliExpress 2023