AliExpress Reinforces Qualification Control over Jewelry
Ensuring product compliance has always been a top priority for AliExpress. With a surge in global demand and a commitment to a secure trading environment, AliExpress is taking measures to enhance consumer experiences and meet the compliance requirements of various countries. To achieve this, sellers are now required to adhere to the laws and regulations of their target markets. All products sold in Europe and worldwide must strictly comply with country-specific requirements and safety standards.
Setting Standards for the AliExpress Jewelry Industry
In the pursuit of elevating the overall quality of the jewelry industry, AliExpress is optimizing the shopping experience for buyers and regulating the behavior of sellers within the Fashion Jewelry (popular jewelry) and Fine Jewelry subcategories. To maintain a clear distinction between the two, sellers are prohibited from offering products from both subcategories in the same store simultaneously.
Wedding Ring For Women 925 Sterling Silver Band D Color VVS
Rating 4.9, Reviews 59, Sold 224
Related Fine Jewelry vs. Fashion Jewelry on AliExpress: What's the Difference?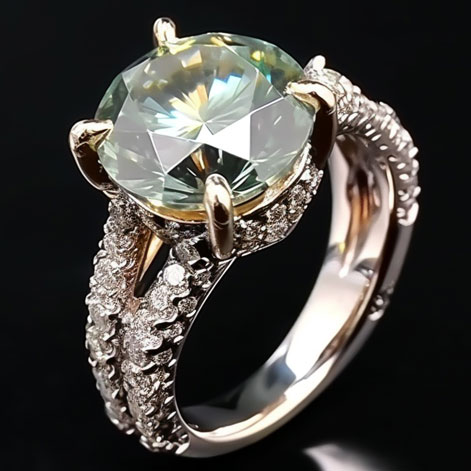 The Fine Jewelry Certification Process
As of 2017, sellers seeking business qualification in the Fine Jewelry category must provide material identifications recognized by national or international authoritative organizations for a minimum of 10 distinct products. Moreover, the Fine Jewelry certificate must directly align with the products intended for sale in the store, ensuring authenticity and credibility.
In 2023, AliExpress is taking decisive steps to enhance quality control and jewelry certification.
Sellers in the jewelry industry are urged to conduct self-inspections based on industry standards. Products that fail to meet these standards must be promptly removed from shelves or have their product descriptions adjusted accordingly. With the implementation of these industry standards, AliExpress will take necessary actions, including removing non-compliant items from shelves and in-store recycling.
AliExpress will also be conducting random inspections of jewelry products. If a product is found to be counterfeit, it will be removed from the platform.
The new authenticity checks are part of AliExpress's ongoing efforts to improve the quality and safety of the products sold on its platform. The company is committed to providing a safe and reliable shopping experience for its users.
If you are buying jewelry from a seller who is not qualified to sell in the Fine Jewelry category, or if the seller does not provide a material identification certificate, then you should be cautious. There is a higher risk that the jewelry you are buying is counterfeit.
By implementing these authenticity checks, AliExpress is taking significant strides to ensure the quality and safety of jewelry products, offering buyers a reliable and satisfying shopping experience.