AliExpress.com redirects to aliexpress.ru Why does AliExpress redirect to Russia? Why AliExpress keeps changing to Russian? Why is this happening? How do I fix it?
Different language versions on AliExpress ensure that customers can use the site in their own language. If you don't already know how to do it or you switched to Russian language or the Russian version of the site by mistake, this guide will help you change AliExpress to another language.
AliExpress Anniversary Sale 2023
When AliExpress was created, there was only one version of the site. Later, different regional versions were implemented on subdomains. For example:
Spanish version plaza.aliexpress.com
American version of aliexpress.us
Russian version of aliexpress.ru
HOW DO I CHANGE THE LANGUAGE ON ALIEXPRESS DESKTOP?
Fortunately, it is quite simple to change your language on AliExpress with just a few taps or clicks. This is the easiest solution to the problem.
Go to AliExpress and log in.
Hover your mouse over the flag icon in the top right corner of the screen.
Select a language from the drop-down menu.
Choose your language.
Save your changes.
WHAT TO DO IF ALIEXPRESS.COM REDIRECTS TO ALIEXPRESS.RU
How do I get AliExpress to stop switching me to Russian?
Your main task in solving this problem is to go to the global version of the site AliExpress. And then choose the language you want.
How to get to the global version of the site?
How do I switch AliExpress back to my country? Let's look at the options for solving this problem:
Click on this link https://best.aliexpress.com/?lan=en ;
Visit the page https://report.aliexpress.com/ before visiting any other AliExpress pages. Click on AliExpress logo. You will be taken to the Global Version of the AliExpress website;
If you are in Russian AliExpress, click on the top right corner on Go to Global Site (English);
If you don't see "Go to Global Site (English)", go to any promotion or sale page. In the upper right corner of the page, you will see Go to Global Site (English). Press. Check out the current sale list on AliExpress;
Open the AliExpress in an Incognito window;
Use a VPN to browse the site;
Check your VPN settings, switch to a non-Russian country/server, and refresh the page;
Change the URL in the address bar on the product page from RU to COM. For example, in the address https://aliexpress.ru/item/1005002982442200.html we change ru to com and we get https://aliexpress.com/item/1005002982442200.html ;
If you are on the AliExpress homepage, try scrolling all the way down the page where you can choose the region;
Check Your Browser's Language Preferences. AliExpress may display pages in Russian if your browser's settings allow for it, particularly on browsers that support multiple languages (e.g. Firefox and Chrome). Head to your browser's settings, remove Russian from the preferred languages, and check if that resolves the problem;
If you cannot get to AliExpress.com and you are redirected to Aliexpress.RU, then you need to clear the cache and cookies in your browser;
f you granted the site permission to access your location, turn that off: Click the globe or lock in the address bar > Click Site settings > Location > Change a permission setting;
At the bottom of the AliExpress page in Russian, find the inscription "AliExpress на других языках". Click on the Russian words "Португальский" or another inscription. You will switch from Russian Aliexpress ru to AliExpress.com domain. You can then choose the language of the site you want and your country of delivery.
Update Browser/App
WHY DOES ALIEXPRESS REDIRECT ME TO THE RUSSIAN VERSION OF ALIEXPRESS WEBSITE?
To better serve you, AliExpress has enabled a feature that directs you to a recommended AliExpress website based on your location. But this function is often wrong.
Why have I been redirected to a different AliExpress website?
Visiting AliExpress from a third-party website may reset the AliExpress language to Russian. From our research, we discovered that many affected users experienced this issue when they visit AliExpress from Russian-language sites and sites in RU domains.
If someone send you AliExpress Russian language link
The reason is in the settings of the computer and browser
Blame cookies and cache
They determine your location based on your IP address.
SHOP ON YOUR PREFERRED VERSION OF THE ALIEXPRESS WEBSITE
It's annoying when you constantly have to change the version of the site; that ruins your shopping experience. So, the next time someone asks "Why is my AliExpress in Russian?" refer them to this troubleshooting guide. We're confident that at least one of these 14 recommendations would put an end to the issue.
Buyers from Russia can no longer shop on AliExpress.com. Buyers from Russia buy on their regional website aliexpress.ru.
Do not register on the website aliexpress.ru. This site is focused only on Russia.
From which countries do buyers most often face the problem of redirecting to aliexpress.ru? Buyers from Ukraine and Georgia most often face the problem of redirecting from a global platform to a Russian-speaking one.
If you are on the Russian site of AliExpress, then scroll down the page and select another region.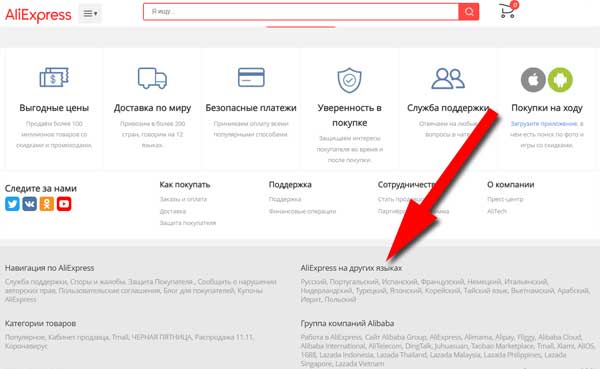 Easy site language change on AliExpress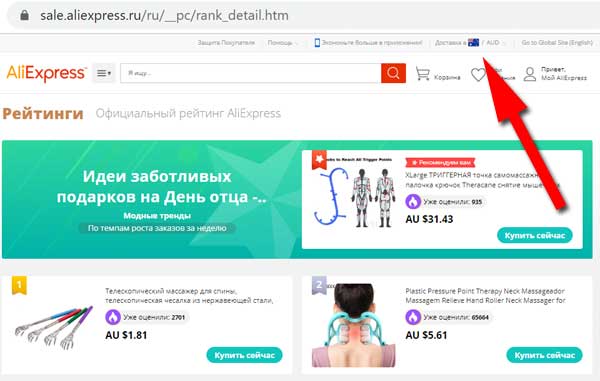 Block AliExpress from accessing your location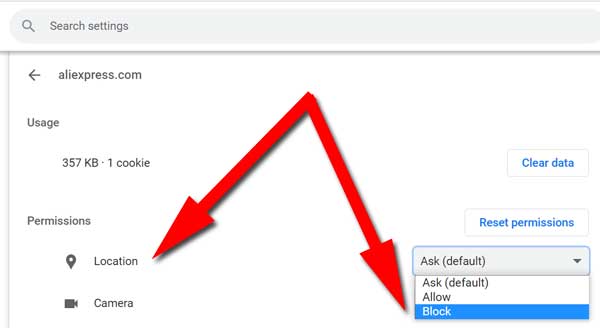 Whenever I open AliExpress links it directs me to "aliexpress.ru" instead of "aliexpress.com"
I keep being redirected to the RU version of a site rather than the original site!
Recently, when I click on product links, I am automatically redirected to the Russian site and its content!
How to stop Ali Express from redirecting you to a different website version or language.
It seems like they have determined that AliExpress Russia is the best fit for you.
How can I prevent automatic page change from aliexpress.com to aliexpress.ru?
Why did AliExpress change my language? AliExpress automatically changes language preferences when you click a foreign link.

Why does AliExpress Take me to the Russian website? ru.aliexpress.com Back to English
I cannot make a transition to AliExpress. An error message appears. I see a broken page or a white screen. What should I do? There are different methods to solve this problem. The simplest thing is to clear your browser cache and change your IP. Check your browser settings (localization). Then check your AliExpress account settings.
Russian AliExpress is it legal? Yes, this is a legitimate site, but it was created for Russian buyers.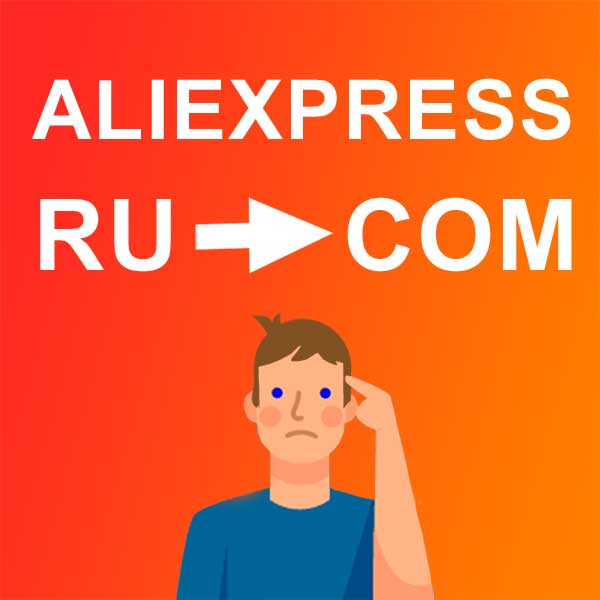 Return Aliexpress.RU to AliExpress.com
How to fix: Incorrect language
Tell us what you think!