AliExpress (Alibaba) to launch mini space station and communication satellite ahead of shopping festival.
AliExpress (Alibaba) goes to space. Alibaba Group Holding Ltd will activate a "one-station, one satellite" plan ahead of this year's Nov 11 shopping festival, the company confirmed to China Daily on Monday.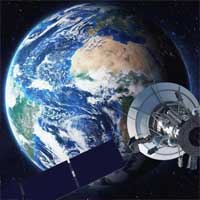 The tech giant plans to launch a mini space station called Candy Tin and a communication satellite called Tmall International as its initial steps into space, the company said.
The purpose is to enhance user experience during the 24-hour shopping extravaganza, which enters its 10th year. Space technology will better serve the integration of online and offline shopping interactions during the festival.
It remains unclear whether Alibaba conducted the research and development of the satellite on its own, or whether the space station and satellite will cooperate with other international or State-backed space projects in the future.
Alibaba kicked off a massive countdown campaign on Friday for the Singles Day promotion, recruiting 180,000 brands to join in the annual gala.
"Candy Tin" and "Tmall International" are not Alibaba's first space attempts. In 2016, the company cooperated with state institutions and planned to launch a satellite named after its sales project "Ju Huasuan (聚划算)" in 2017 for marketing purposes.
SOURCE europe.chinadaily.com.cn
Aliexpress English All Categories