The promotion on AliExpress allows you to invite your friends to the platform and give them up to C$6.00 coupons (or your national currency equivalent).
Note: Not every AliExpress user can take part in the "Invite a Friends" promotion. Read the promotion rules carefully.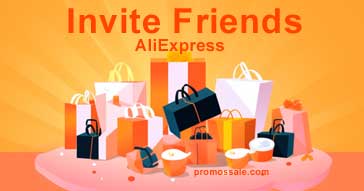 Here are the step-by-step instructions on how to participate in the "Invite a friend to AliExpress" promotion:
Open the AliExpress mobile application on your device.
Sign in to your AliExpress account using your login credentials.
Once you are logged in, go to the Account page by tapping on the "Account" icon located in the bottom navigation menu.
On the Account page, scroll down to find the "Entertainment" section.
Click on "Refer friends".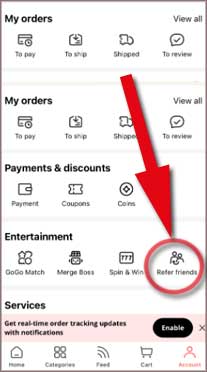 If you don't see the "Refer friends" icon, it means you don't participate in the promotion. You can read the rules below.
Click on the "Invite now" or "Share code" button, which is located under the "Entertainment" section.
If you click the "Invite now" button, you will be redirected to a page where you can share your referral link with your friends via social media, email, or text message.
If you click the "Share code" button, you will be shown a unique referral code that you can share with your friends. Your friend will need to enter this code during their first purchase on AliExpress to redeem the coupon.
If you want a code but don't have any friends who use AliExpress, you can use our code: INXN168D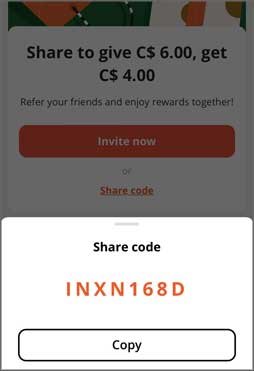 Once your friend makes their first purchase on AliExpress using your referral link or code, and their order has been verified, you will receive your referral bonus.
It is essential to note that there may be terms and conditions that apply to this promotion, and you should read them carefully before participating to ensure that you understand the rules and requirements. Additionally, the promotion may be subject to change at any time, so it is always a good idea to check the current terms and conditions before inviting your friends to AliExpress.
Rules of the promotion "Invite a friend to AliExpress".
Invite your friends to join AliExpress through your invite link or invite code. Access the campaign page in the AliExpress app through the following: Account > Share
and save more > Invite friends. Click the 'Invite now' or 'Share code' button on the campaign page to automatically copy your invite link/code and share via any
method you like.
If your friend has never registered with AliExpress before, they will be eligible to receive a set of new user coupons once they complete registration via the link or code you shared.
*Note that if you invite your friend via the 'Share code' option, they should follow the steps below to collect the new user coupons:
Through the AliExpress mobile site:
a. Click on the invite link, and the page will automatically
be filled with the invite code
b. Proceed with account registration
c. Receive the new user coupons
Through the AliExpress mobile app:
a. Proceed with account registration
b. Go to the campaign page via Account > Services >
Redeem invite code
c. Enter the code and receive the coupons.
You will receive the referral coupon within 24 hours after your friend completes their first payment.
You may check the invitation status and remind your friend via the functions on the campaign page.
You may find the referral coupons you have earned via the campaign page or the coupons page in the AliExpress app via: Account > Coupons.
Important (Invite friends AliExpress):
a. This promotion is only available on the AliExpress mobile site and mobile app.
b. This promotion is not available in the following markets due to technical reasons, local policies, or other restrictions: United States of America, Indonesia, India, Brazil, Korea, Turkey, Russia, Kazakhstan, Turkmenistan, Georgia, Belarus, Azerbaijan, Armenia, Uzbekistan, Tajikistan, Moldova, Kyrgyzstan.
c. Even if your friend receives several invite codes or links from different users, they will only be able to use one when they register for AliExpress.
d. You will not be able to get any referral coupon if: (1) your friend is already an existing member of AliExpress; (2) your friend uses another invite code/link during the registration process, or (3) your friend places an order with AliExpress but fails to complete the transaction.
e. AliExpress has the right to cancel the participation qualification of a user or forfeit any reward of any user at its sole discretion if a user commits any fraudulent acts at any point in this promotion, which includes, but is not limited to, using illegal tools to share, download, install, register or log-in to multiple accounts to receive the reward.
f. The referral coupons you can earn in this promotion is subject to your invitees' consent to participate. Please do not send your invite code and link in a manner that constitutes spam or abusive behavior.
By participating in this campaign, participants shall be deemed to have read, understood, accepted and agreed to be bound by the Terms & Conditions and Privacy Notice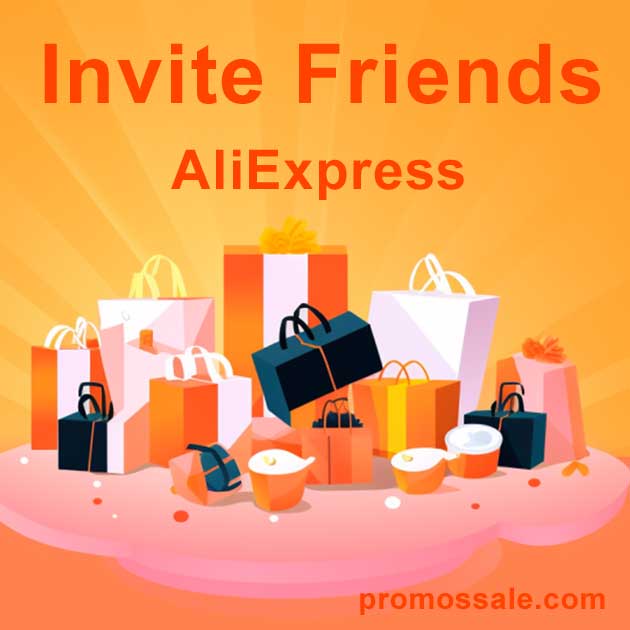 Refer your friends and enjoy rewards together!